Buffy Robinson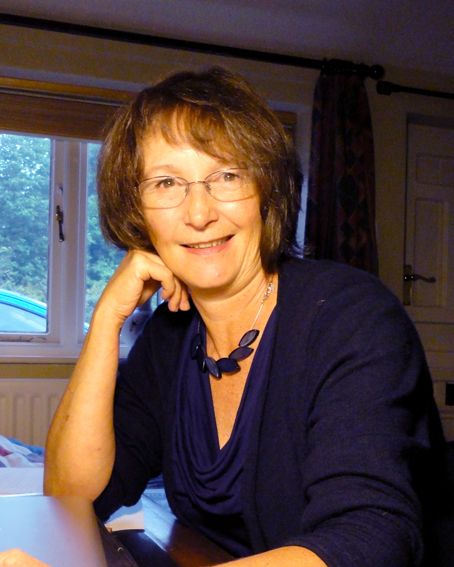 I was first introduced to batik at the age of 14 when my art teacher got a book out of the library. Together we bought Helizarin dyes from a back-street screen printing workshop in Peckham and I am still using the same type today. Being screen-printing pigment dyes, they must be brushed on, not dipped (they are too thick and creamy), too stiff for clothing or scarves, perfect for framed pictures and lampshades, with all my work done on 100% Egyptian cotton. The buying of these 'wrong' dyes has shaped the development of my work ever since. I have been making my living with my batik work now for over 40 years.
In the early eighties, after finding myself a single parent with two young children, out of necessity I went down the commercial path, selling prints, cards and paperweights of my work at trade exhibitions. In just a few years I was selling my work and reproductions of my work to over 800 shops worldwide. In the late eighties the Department of the Environment commissioned large architectural works of the Royal Palaces and in 1992 I was commissioned by Marks & Spencer to do their English Country Calendar and Diary. All this time I was working constantly and my original framed batik paintings and lampshades were shown at various exhibitions, the lampshades being particularly popular as they display the work back-lit so successfully. Over the years my influences have been not only the British countryside, especially the drystone walls of the North, but also an enduring love affair with Venice, its crumbling stonework and reflections.
Now in my mid 60s, I am in the enviable position of being able to work just for myself and leave behind the insatiable demands of the marketplace. I choose my own subjects and when working to commission, take only the jobs I want. Several years ago I took on perhaps my most challenging architectural commission to date, the exquisite interior of Gladstone's Library. This is displayed back-lit in a light-box and is on show in the restaurant of the library, open to the public, at Hawarden near Chester.
Much of my recent work is of Venice and my fascination with reflections in water but recently I have also been working on some Art Nouveau flower pieces. My work, displayed back-lit in frames or as hand-made lampshades, uses the translucency of the wax-impregnated cloth and the depth of colour to give the work a dramatic, almost 'stained glass' effect.
I joined the Guild briefly many years ago but have worked in self imposed isolation since then. Now that I am once more in the Guild, I'm looking forward to being able to 'talk batik' at last to people who know what I'm on about!
I live in beautiful rural Shropshire on the banks of the Llangollen Canal and have a working studio and Gallery in a 17th century canal side barn. These days, I work mostly to commission and only open the Gallery on sunny days when I am at home. The theme of the permanent exhibition is '50 Years of Batik', which shows my work from my first efforts as a 14 year old, right through to the present day.
If you would like to visit the Gallery, email me buffy@buffyrobinson.co.uk to arrange a time when I am able to show you round. Everything, including directions to the Gallery can be found on my website www.buffyrobinson.co.uk
Artworks by Buffy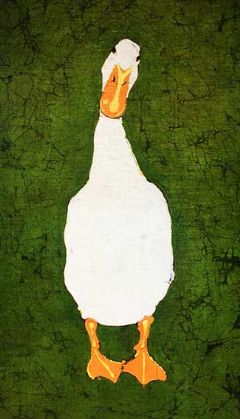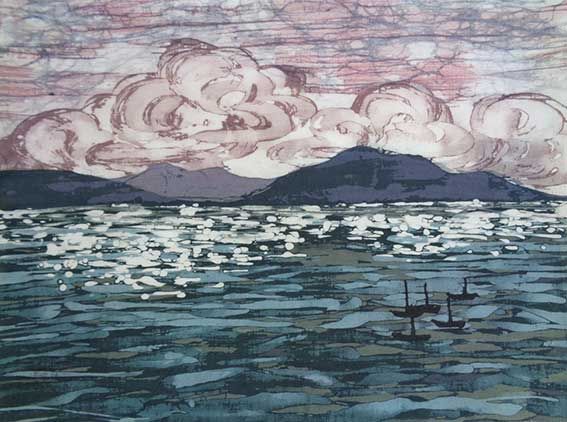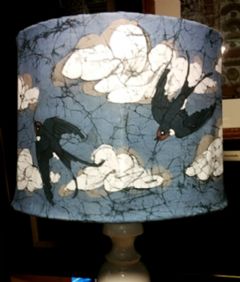 Swallows and Cloud Lampshade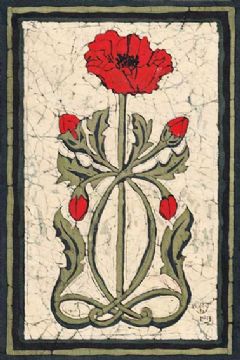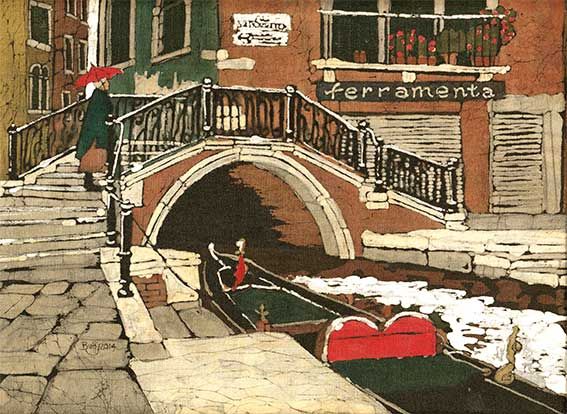 Lady with the Red Umbrella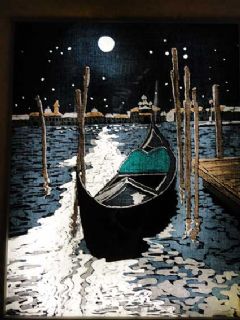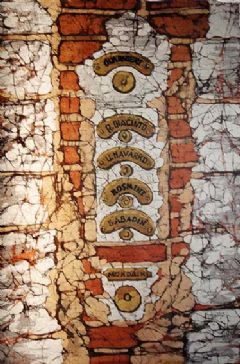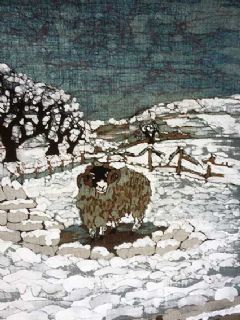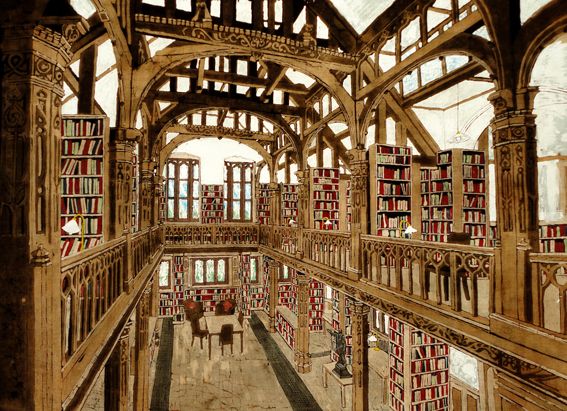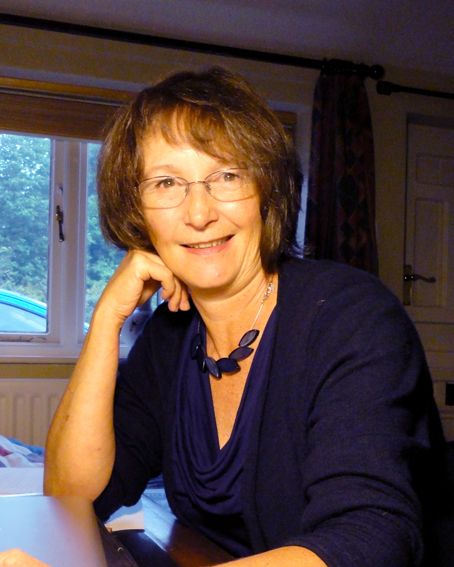 Buffy is a Batik Guild member