Heather Gatt
I use techniques of wax resist as a fine art medium and, although I've been making batiks for most of my life, the intriguing process of wax-resist continues to fascinate me. There is always more to explore. Using the finest primissima cotton from Java and a palette of the most lightfast fibre-reactive dyes, I construct my batik paintings in many layers, working light to dark.
Batik is an expressive medium. Sometimes I stand up as I work, applying molten wax in broad sweeps with a wide fan brush. Other times I may discover profound relaxation in sitting close and carefully placing hundreds of tiny wax dots with a canting (wax pen) in a process that is a meditation.
The influence of light on water and land is my inspiration - the way that light can transform and dramatise. I use the batik process in order to explore my curiosity concerning light/liquid/solid and their interaction.
My studio is at Green Lane Centre, just across the fields from Whitby Abbey and the fragile and ever-changing North Yorkshire coastline often features in my batik paintings.
Artworks by Heather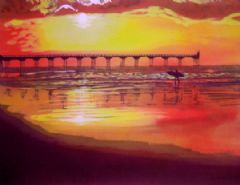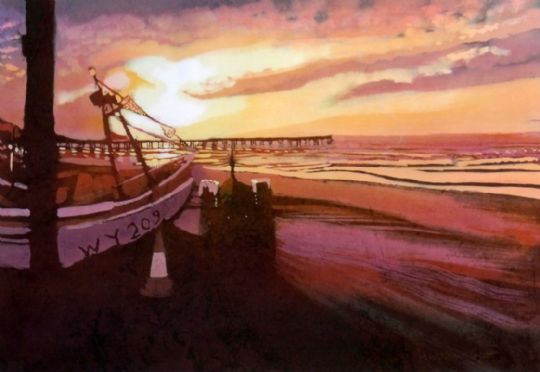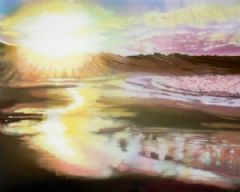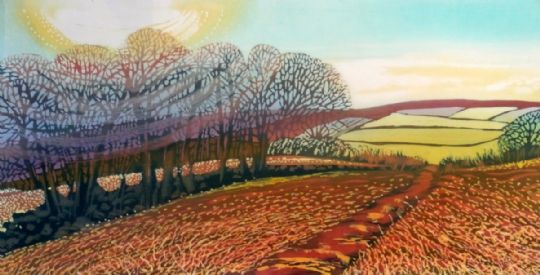 Early Spring Trees, Danby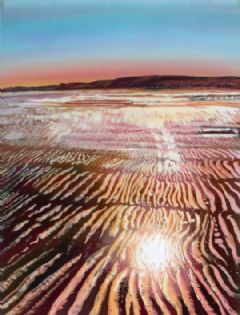 ---
Heather is a Batik Guild member