Herman Van Roey
Herman Van Roey is a self-made artist from Antwerp, Belgium. As a child he wished to take art-school, but his parents didn't approve of that, even when they were proud of his drawing abilities. After becoming a clinical laboratory assistant and working in that field for 18 months, chemistry couldn't charm him anymore, so he started to pursue his other great passion: metaphysics, both eastern and western. He's been active as a counsellor for over 30 years.
About 12 years ago, a channelled message urged him to take up silk-painting. Soon after becoming fascinated by the glimmer and vibrant colours of it, melted wax was introduced as a new technique and enrichment. Since then Herman has been mixing different techniques and trying out unconventional ones such as airbrushing on silk, but batik appears to be something that "sticks".
His favoured subjects for painting are nature, the spiritual/mythological, and the male body.
Both on his own, and as active member of flemish silk-painters group "Habotai" he has taken part in many exhibitions in Flanders.
Artworks by Herman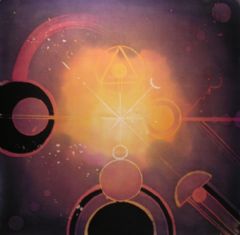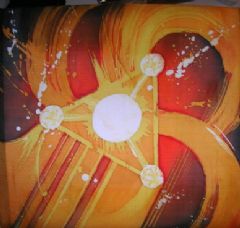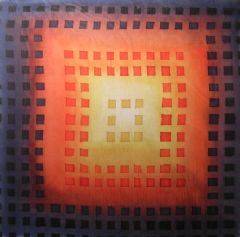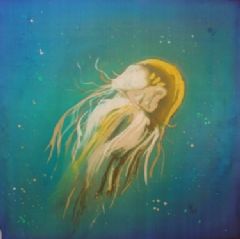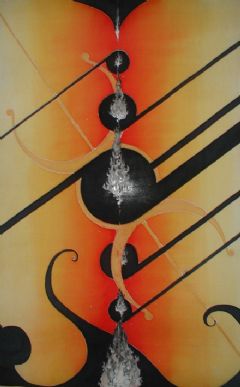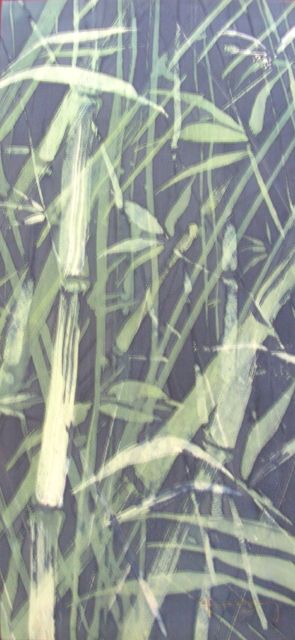 ---
Herman is a Batik Guild member