Jane Sharp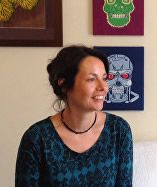 I'm influenced by so much, not just nature but also by my own inner world. As one of life's ponderers, I often find myself contemplating the nature of life and consciousness and my place in the universe. I love the creative process and have learned to be patient when the muse deserts me because I know she will always return to fill me with new ideas and projects.
My technique is Faux Batik which means that I hand paint with dyes and use wax resist to build up the images rather than using the traditional dip dyeing approach. I also hand-stitch my work which adds that extra layer of texture and detail to the designs.
I learned batik at school and have been practising it for almost 30 years now. It is a wonderful medium and I'm always learning something new even after all this time. Fashions for textile art come and go but I don't think I will ever tire of it!
Artworks by Jane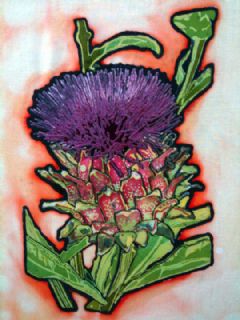 Artichoke Flower
Hand stitched batik on cotton
36.5 x 48cm, framed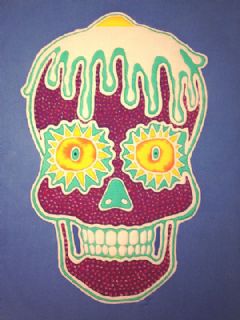 Egg on my Face Sunnyside Up
Hand stitched batik on cotton
28 x 35cm, stretched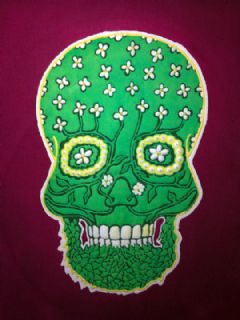 Green Woman
Hand stitched batik on cotton
28 x 35cm, stretched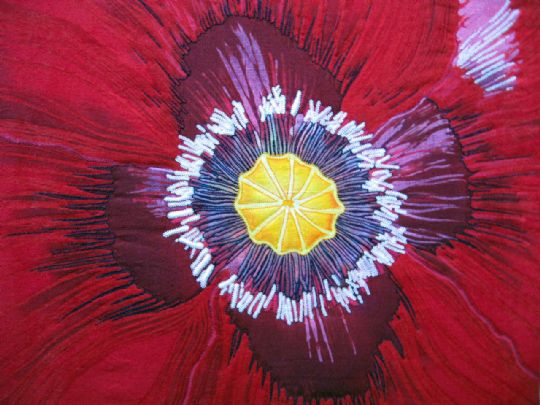 Poppy
Hand stitched batik on cotton
35.5 x 32cm, framed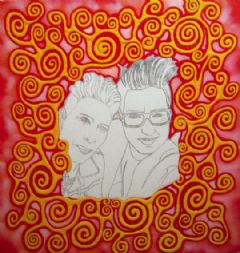 Hizzelovesjojojojoloveshizze
Hand stitched batik on cotton with image transfer
30 x 30cm, stretched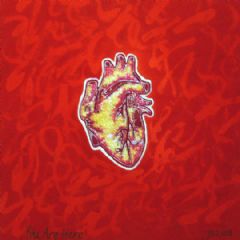 You Are Here
Hand stitched batik on cotton
40 x 40cm, stretched
---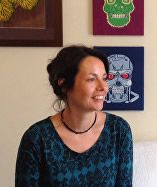 Jane is a Batik Guild member