Kay Shaffer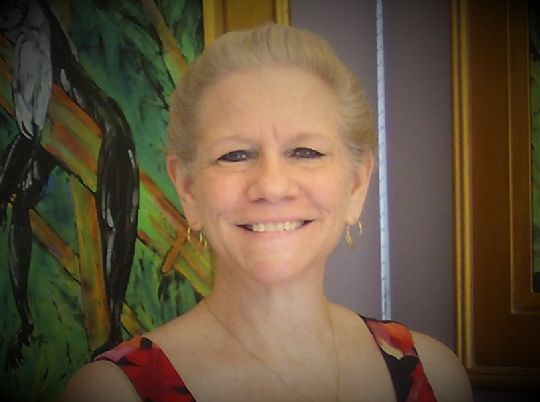 A Story of Emerging Art
As a self-taught artist, I aspired to create completely original, unabashed, true, fine art in the medium of batik. Through each phase of my work over the past ten years, I have pursued each step by being open to what the art form was teaching me. These lessons were taught by color, resist and fiber.
I began my journey inspired by the saturation of dyes and the vast expanses of the secondary blending of tints and hues. I then discovered the more subtle variegation appreciated in a single organic dye bath as seen in the Stone Sculpture Series of work as the marbling of stone. The colors had their voice.
Using melted wax as a resist or breaking the wax after it hardens in the textile to give the design more expression, as seen in the vertical lines in Spectrum , highlighted that element. Striving to create true batik where only melted wax is used to paint and relying on brush techniques gave me further individuality and focus.
A dichotomy existed related to the textile itself which was the idea that filling an area with wax kept it empty and then leaving an area empty caused it to be filled with color. This principle gave rise to the power of the fibers of the cloth and the understanding that the art is not "on" the cotton, it is intrinsic to the textile.
Finally, it has been cathartic to immerse each piece in a rolling boil of water and experience the delight of washing everything away, the molecules of wax and dye, revealing the one-of-a-kind batik.
The evolution from exploration and experimentation to the much deeper challenges of style and purpose have been an exhilarating journey. Each discovery and the entire endeavor of understanding the uniqueness of my art form, speaks to my heart. It is the emergence of the spirit of batik that has created the fine art.
Artworks by Kay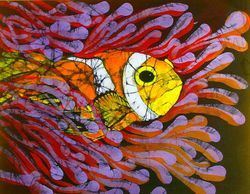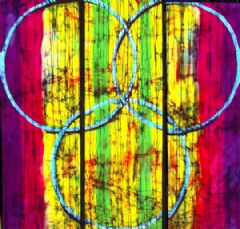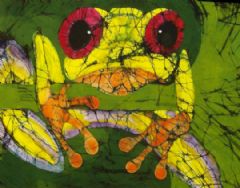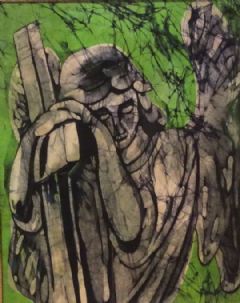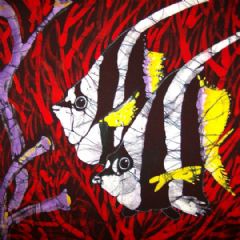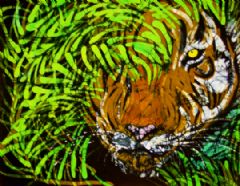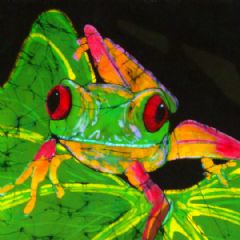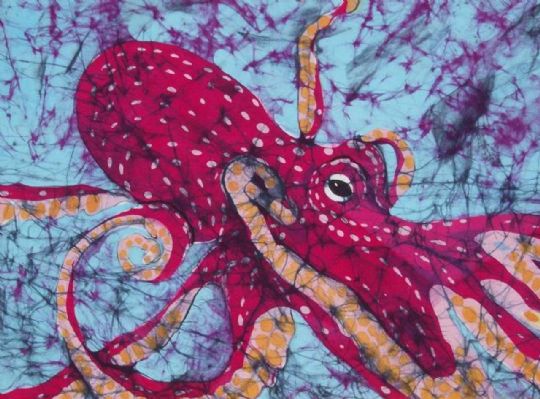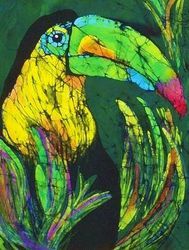 ---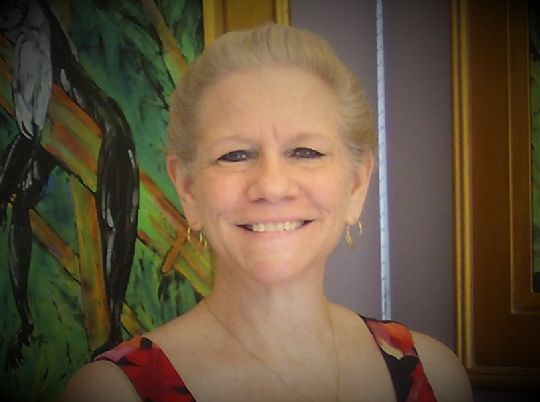 Kay is a Batik Guild member