Lily Avanessian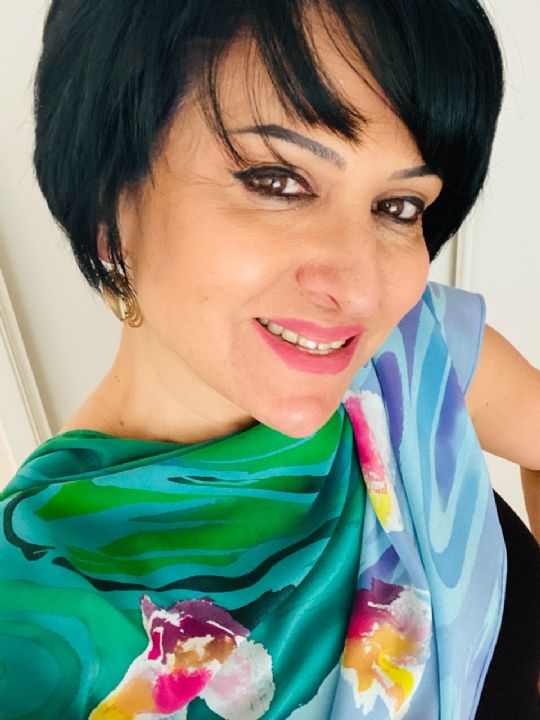 Lily Yergatian Avanessian
I grew up on the beautiful island of Cyprus. I have loved art ever since I can remember and often drew on anything I could get my hands on. I was fortunate to have a supportive and encouraging high school Art teacher, Mrs. Gunnel Engqvist, who inspired and motivated me to pursue art.
I was first introduced to Batik by my university art instructor, Mrs. Karen Dilley, in Greenville, S.C., where I was an Art Education major. I was immediately intrigued by this unique and complex technique.
Even though I was fascinated by the Batik process, it wasn't until 35 years later, in 2015, when I finally had the opportunity to pick it up again.
As a freelance artist I really enjoy the challenge of reverse-steps method and wax-resist technique of Batik. I especially enjoy the process of ironing out the wax at the end of each project, revealing the final product adorned with crackles and 'happy accidents'.
I spent the past five years designing silk scarves, wraps, and neckties, but I am ready to move towards more of a decorative or displayable art. I am looking forward to experimenting with new types of dyes on materials other than silk, such as cotton and linen.
Artworks by Lily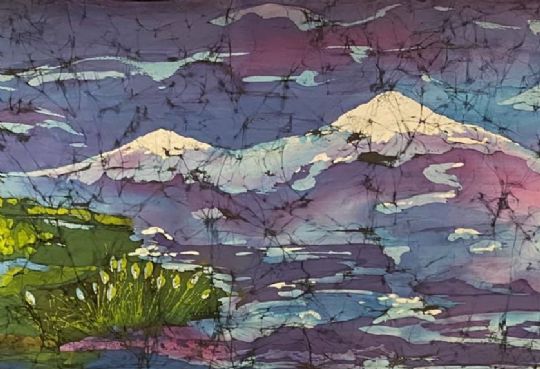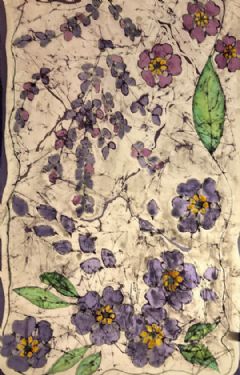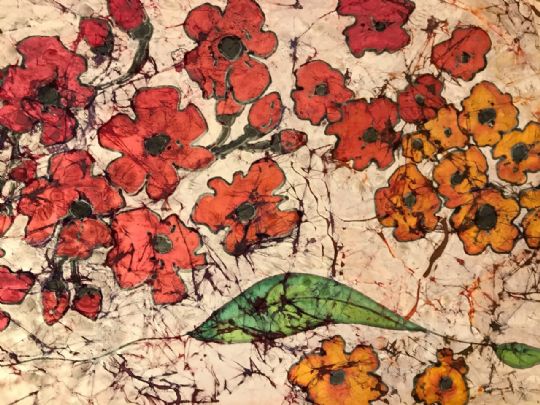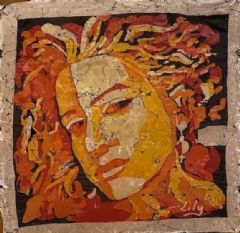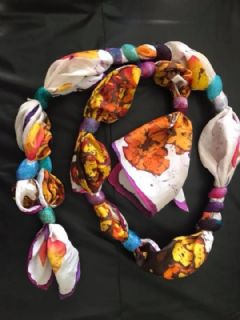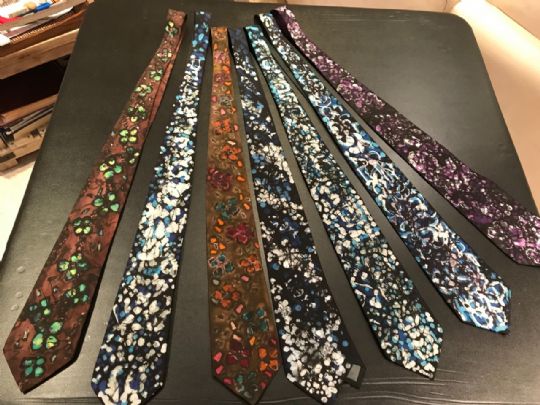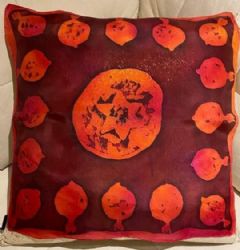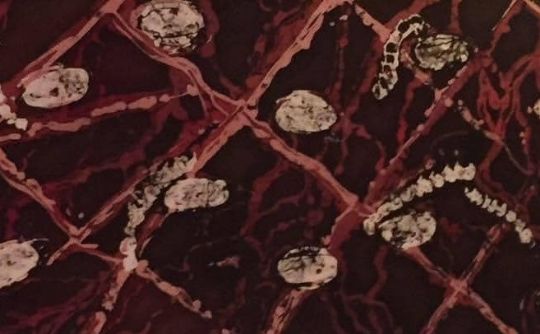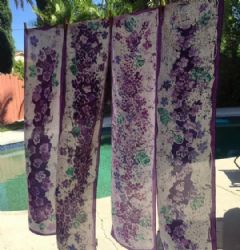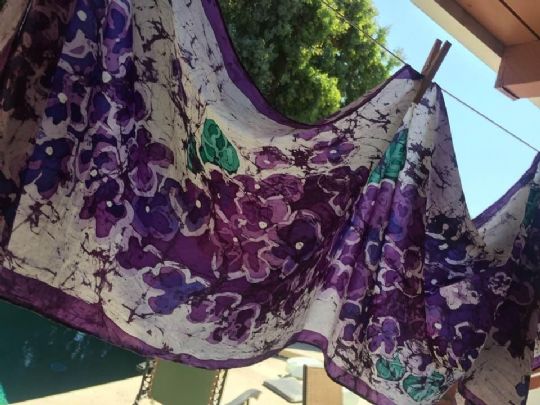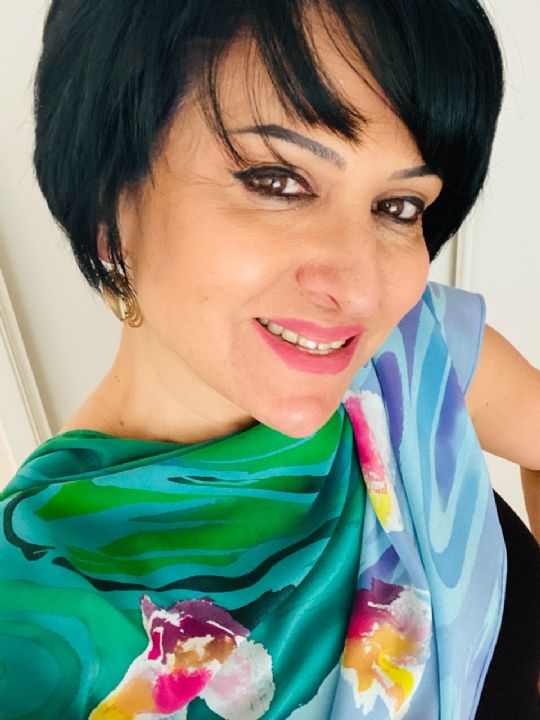 Lily is a Batik Guild member