Marina Elphick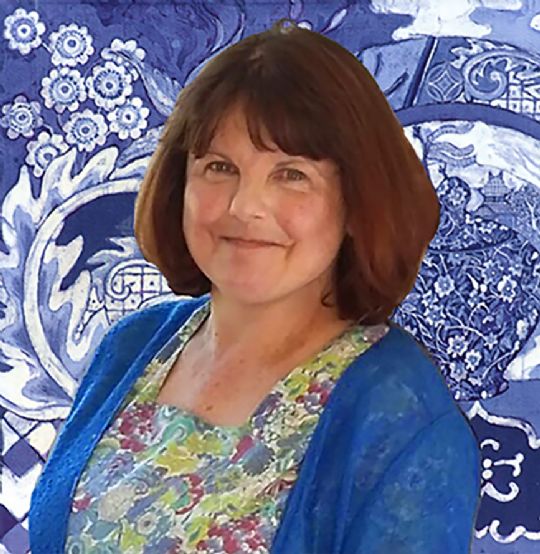 I am a UK batik artist and have worked professionally in the technique for over thirty years. I am regularly commissioned to carry out batik portraits and also work on other themes, in varied mediums.
After taking a degree course at Goldsmiths in Textile Art in the eighties, I worked dedicatedly with batik hoping to promote its wonderful flowing qualities and luminous colour in a world which was at the time dominated by rigid traditions in what qualified as art.
Despite it heading for the realms of 'anything goes', (video art, installation, conceptualism, minimalism etc) batik was not welcome as a medium in the art world in the 1980s. I struggled to explain to London gallery proprietors that batik was a viable art form and could be exhibited in a similar way to oil or watercolour. The problem was the fact it was a textile, something that in certain minds reflected domesticity and femininity and maybe didn't appeal in a beefed up, macho art scene?
Batik did however offer me the opportunity to be distinctive in commercial art and I was successful with various publishers for book cover illustration. My batik artwork was unique and had qualities that the regular air brushed, watercolour illustrations didn't have, yet as we know, was just as versatile. This work, along with commissions and a few part time batik teaching posts at art schools and primary schools kept me busy for many years.
A highlight was when Noel Dyrenforth telephoned me in 1986 to ask if I wanted to join the newly forming Batik Guild! At the time he was the only published, contemporary batik artist I had heard of and I had his book, so I was very excited at the thought of meeting him and other like minded batik artists. From the first meeting to many others I found a kind of solace in kindred spirits, artists who were also batik enthusiasts and passionate about the medium. There were opportunities to exhibit as a group, the first in Camden Art centre and then regularly whenever a suitable venue was found. I have remained an active and committed member ever since.
Recently I was very fortunate to be awarded the Thetis Blacker travel scholarship, which allowed me for the first time to visit Java, Indonesia, the home of traditional batik. It was such an amazing experience to meet Javanese batik artists and watch them at work. I found kind, generous people happy to show me traditional and contemporary batik which was vibrant and exciting. I visited museums with incredibly beautiful, massive batik collections giving great insight to the fine work that was being made centuries ago. My month away was totally absorbing and inspiring and will keep me reinvigorated with a new dedication to batik as an art form for the future.
The Thetis Blacker award was a really great opportunity for me, only possible via the Batik Guild. Such a gift and worth being a member for.
Artworks by Marina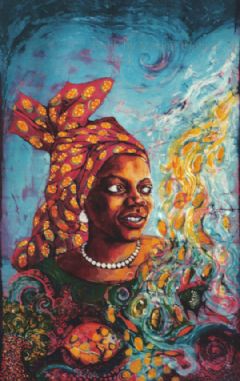 Buchi Emecheta, a Portrait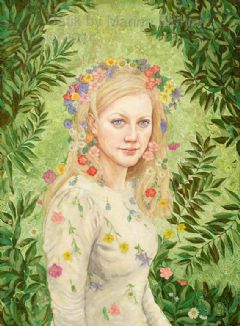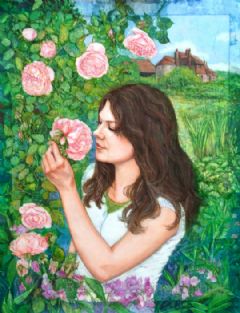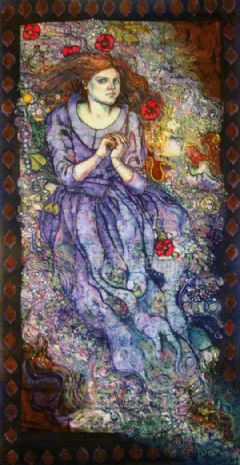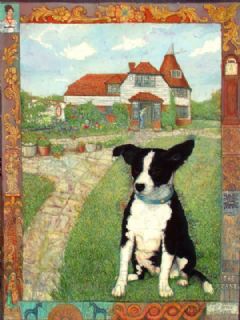 Portrait of Coco in her Garden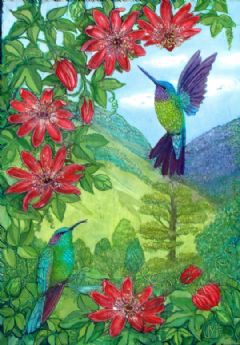 Hummingbirds with Passiflora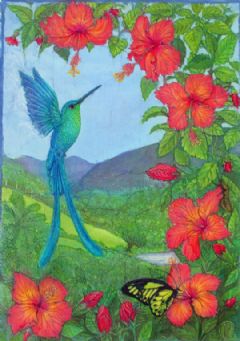 Long Tailed Sylph with Hibiscus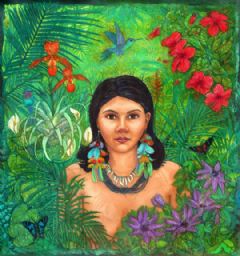 Huaorani Girl in Amazon Rain Foerst
---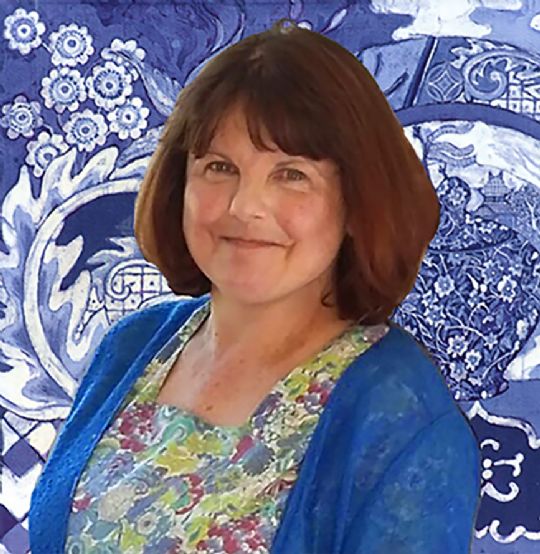 Marina is a Batik Guild member