Robin Paris
Nature, environment and cultural traditions inspire and inform Robin, who lives and works on Bodmin Moor in Cornwall. Her resist-dyed paintings have been exhibited across Britain since the early 1990s, and internationally.
In her current art-research project, Reading the Land, Robin is exploring patterns and relationships designed into Bodmin Moor's landscape by our prehistoric ancestors, and interpreting findings for a major series of dyed paintings. Previous themed work includes streams and pools of Bodmin Moor, marine ecosystems, and nature's life cycles.
The traditional Malaysian canting is Robin's tool of choice for hot-wax application (beeswax) but she utilises and develops alternative methods with scrap, found and home-made tools, including wire stamps for repeat patterns. Robin's naturally-dyed paintings are on organic cotton and linen.
Concerns for planetary health leads Robin to research her basic materials; articles about the origin and production of beeswax, cotton and soda ash were published in the Batik Guild Magazine between 2006 and 2009. Robin's research interests now include the historical and prehistorical use of dyes, particularly woad.
Robin gives workshops in hot wax and other resist techniques, woad dyeing, and rust and tannin dyeing, for adults, schools and in community workshops (especially archaeological, environmental or wildlife contexts). Robin has been teaching and running workshops since 1996, and in 2006 completed a PGCE (post-16) at Plymouth University.
Artworks by Robin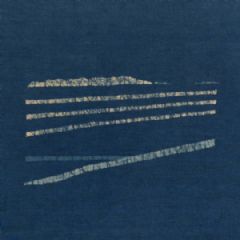 View from Long Tom I
Woad on linen
46 x 46 cm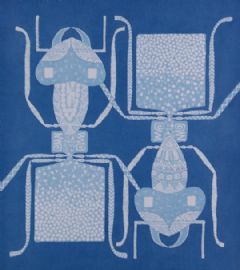 Ant Pair II
Woad on cotton
44 x 39 cm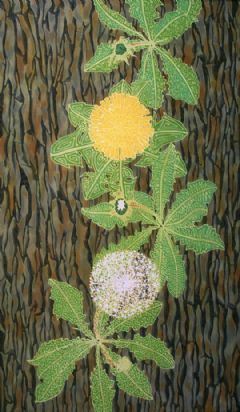 Dandelion Ley
Fibre-reactive dye on cotton
57.5 x 93.5 cm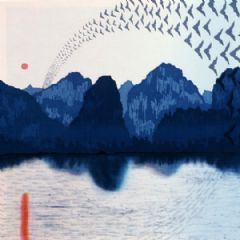 Vang Vieng
Fibre-reactive dye on cotton
76 x 76 cm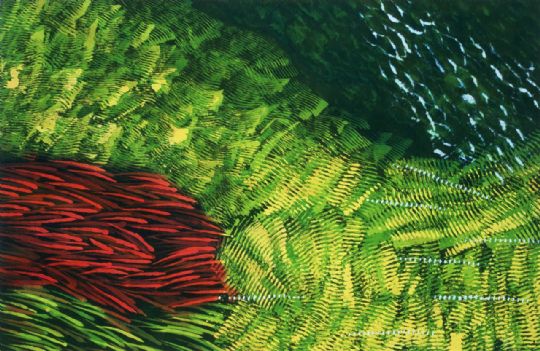 Source of the Fowey
Fibre-reactive dye on cotton
50 x 57 cm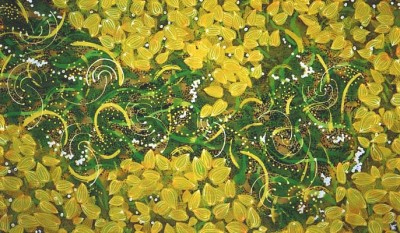 Pond at Trewint Marsh I
Fibre-reactive dye on cotton
137 x 80 cm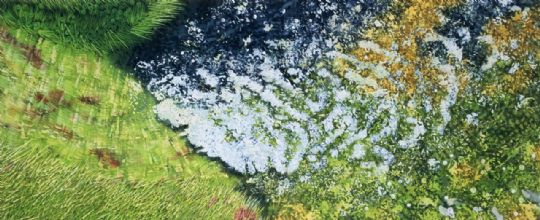 Source of Penpont Water
Fibre-reactive dye on cotton
165 x 67 cm
Robin is a Batik Guild member