Satish Ryali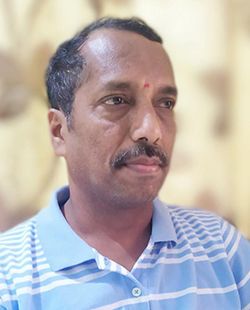 Satish, is an artist from India who is working as an Art Director and he is based in Bangalore City.
He had found joy in fine arts from his childhood. He first fell in love with batik as an art form while he watched his seniors doing an amazing work. Becoming fascinated by the glimmer and vibrant colours, he was inspired and this has been his overriding passion during the past 25 years.
He had always loved the temple architecture, nature & spiritual/mythological & then discovered that the crackling effects of batik helped him to reflect the aging of old stone. His early work concentrated on trying to get as much detail in as he could, using many different shades and colours. Trying the style out is said to be the "meditation of the soul" by Indonesian artists. This switch helped him to discover more about his roots through traditional. His own work has progressed from quite conventional depiction to more abstract works.
Batik is a medium which allows scope for exploring such a huge range of techniques. With the use of a mixture of paraffin and beeswax, he uses paint brushes to apply the wax discover the endless possibilities of overlaying colours, striving to create true batik where only melted wax is used to paint and relying on brush techniques gave him further individuality and focus. Working from light to dark, building up layers of hot liquid wax-resist.
Painting on cotton, this principle gave rise to the power of the cord of the cloth and the understanding that the art is not on the cotton, it is intrinsic to the textile.
Its wonderful flowing qualities and luminous colour in a world which was at the time dominated by rigid traditions in what qualifies as art. By following these procedures he tries to beauty and harmony.
As a result he developed his own technique for creating light, shadows and compositions of colour with the drip painting method.
This medium is unique in its complexity, time commitment, labour intensity, and intolerant of mistakes. The pursuit of excellence requires thoughtfulness, patience, and selflessness.
He exhibited his works & run batik workshops.
Finally de-waxing the wax at the end of each project has been cathartic. Each piece is immersed in a rolling boil of water and experience the delight of washing everything away, the particles of wax and dye unveil the final product's iridescent result, decorated with a mysterious luster.
The evolution from exploration and experimentation to the much deeper challenges of style has taken years and even decades of work to explore and refine the process and purpose which has been an exhilarating journey.
He says "Continuing to develop my own work with a distinctive style of my art form, speaks to my heart. It is the emergence of the spirit of batik that has created the fine art.Working with Batik not only continues to feed my fascination with the Art form, it also lets me experiment with various techniques, dyes and waxes."


Artworks by Satish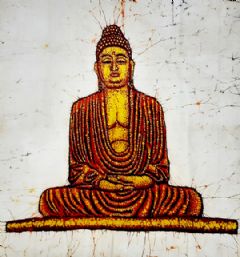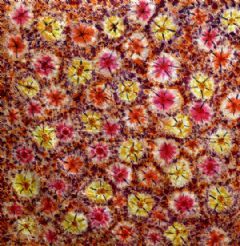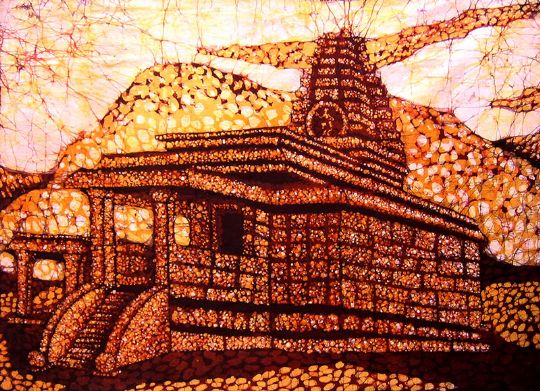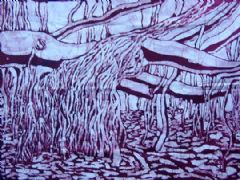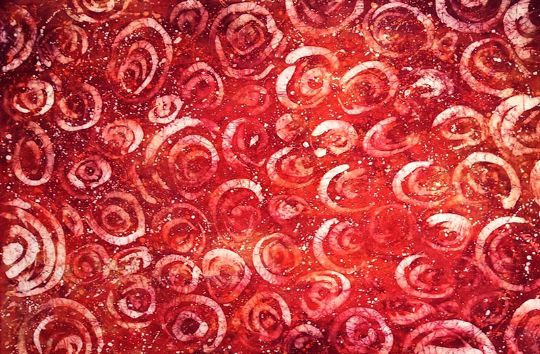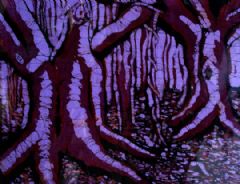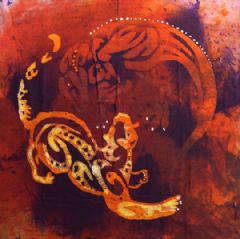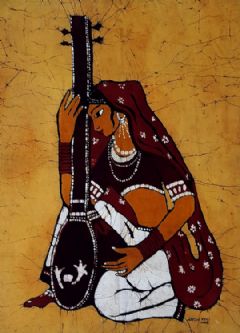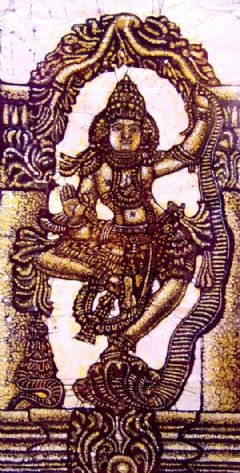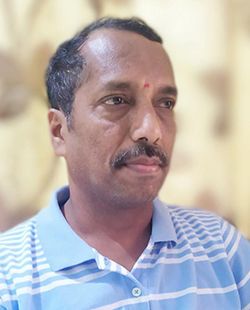 Satish is a Batik Guild member