Shasha Shaikh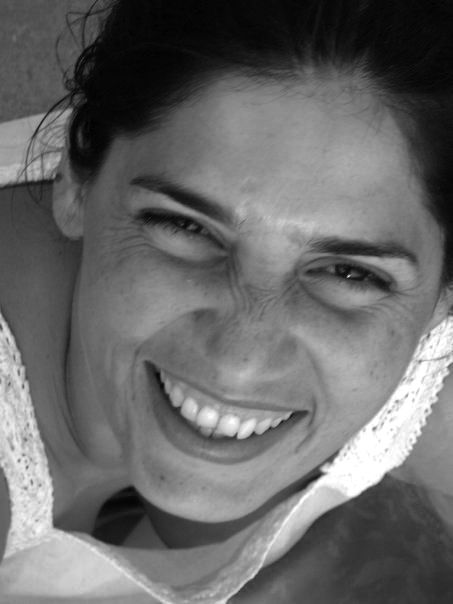 I am a batik artist currently based in France. From my apartment window where I work, I have a view across the rooftops of Paris, right across to the hills on the other side of town.
I was born in 1972 in India, and grew up in different hills, across the globe, a small town at the foothills of the Himalayas; in the special environment of a Franco-Indian family of artists.
I learnt the technique of batik from my parents; they used to work together to make Indian minature style batiks.
Officially, I studied furniture design and have been working in the interior design field for the last 15 years - but the pull of 'art' has been calling for quite some time, and I have come back to working with batik.
My batiks are mostly inspired by the natural environment I grew up in and the changing seasons around me. Probably because of the important link to my personal history, there's a hint of nostalgia in my work - in the themes, and often in the choice of colour depth and contrast.
I work most often with cotton, and Procion cold dyes.
I love Batik. I love the smell of hot wax, the concentration and patience required – and mainly the surprises you get when you iron out the final piece.
Artworks by Shasha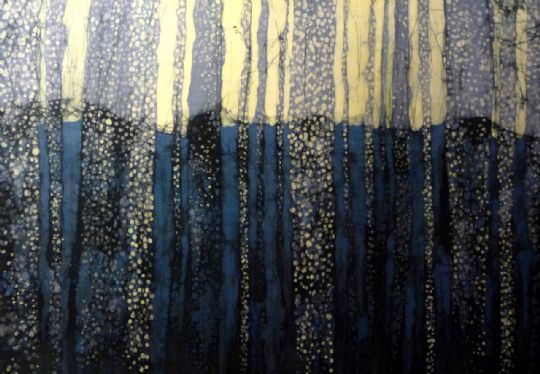 Monsoon Windowpane
Batik on cotton
57 x 39 cm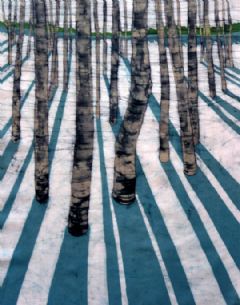 Birch Glade
Batik on cotton
31 x 39cm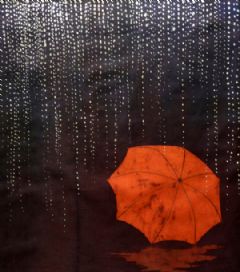 Red Umbrella
Batik on cotton
49 x 53 cm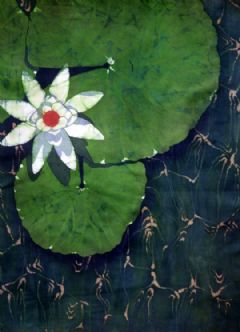 White Lily
Batik on cotton
54 x 73 cm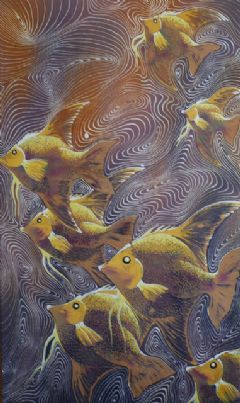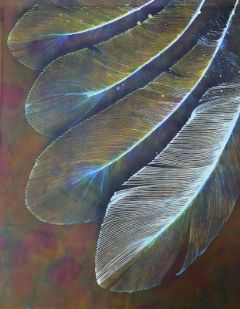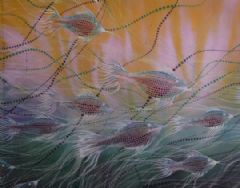 ---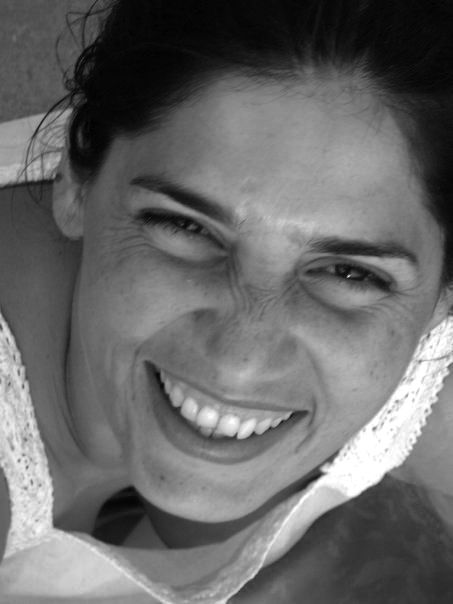 Shasha is a Batik Guild member