Conny Ridge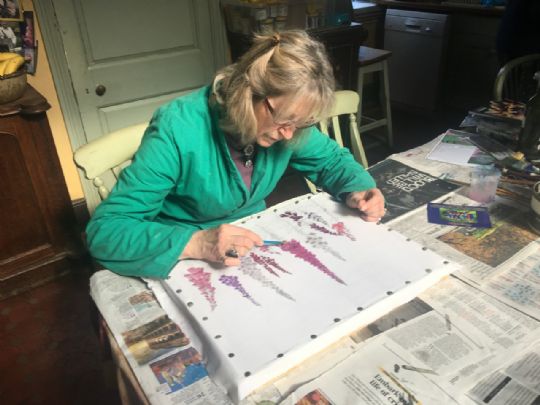 Ever since I was a child growing up in the Netherlands (I married an Englishman and now live in the U.K.) , I have been fascinated by the art of Batik. There were a lot of wonderful batik sarongs in our house, which were given to us by members of the family who worked in Indonesia.
I have been making batiks for a long time now, first starting when I was teaching and together with the children experimenting with simple designs. After that I started going to evening classes to develop my skills and then joined the Batik Guild.
With a group of this organisation we went to Java to learn different techniques from a lot of artists and masters and saw many complex and inspiring designs and patterns.
I work on very fine lawn cotton, blocking out fabric dyes with hot liquid wax and the use of a canting( a small copper device which holds the hot wax and has a thin spout). The blocking out is done by working from the lightest colours to the darkest ones. When the whole piece is covered in wax, it gets dunked in a final dye bath, which gives the piece the characteristic crackles. It is time consuming and intricate , but the results are often intriguing after the final layers of wax have been ironed off.
My work is often inspired by my environment, flowers, animals etc.but also from remembered childhood places, like seascapes in Holland for instance.
I hope you enjoy the work as much as I do making it.
For further information or to see more of my work please visit my website.
Artworks by Conny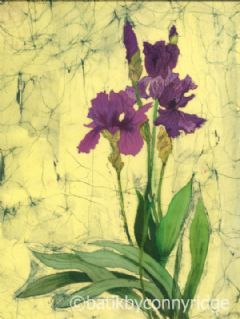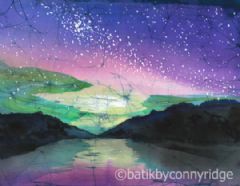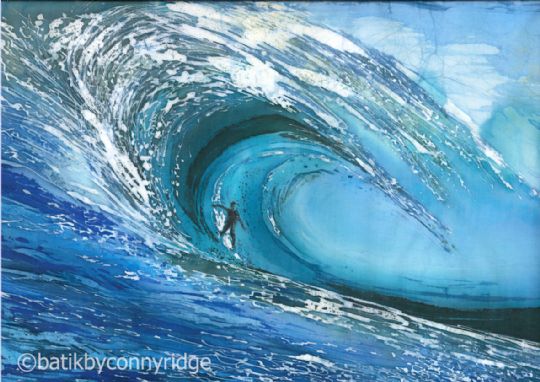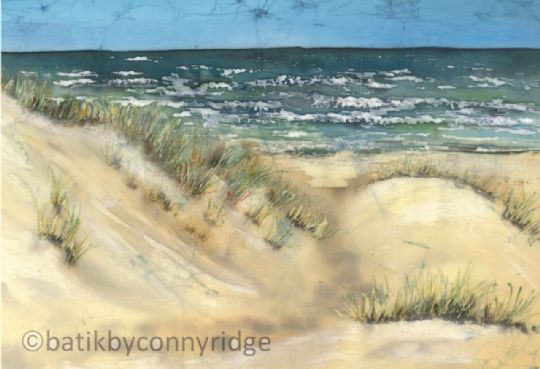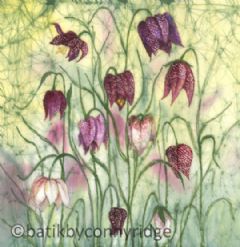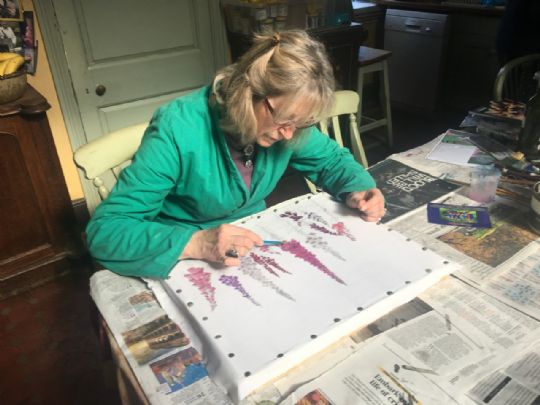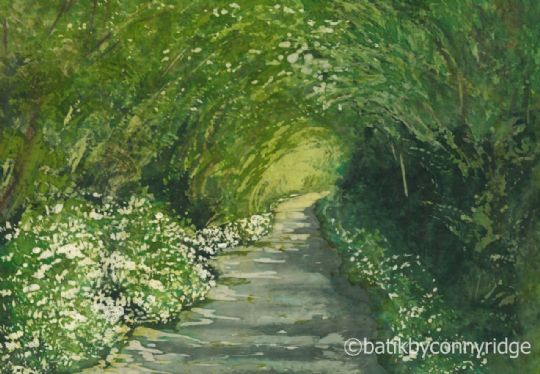 ---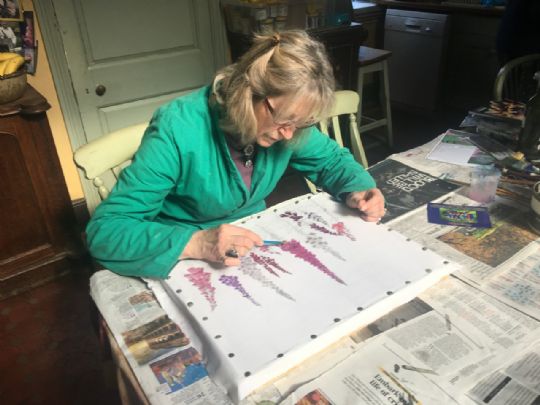 Conny is a Batik Guild member