Rosi Robinson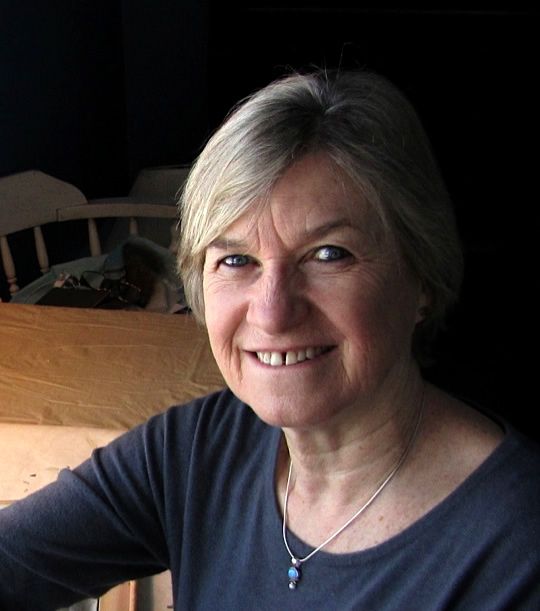 There is something about batik that is magical and alluring. I can't believe it, but batik has been my passion for over 50 years!
I was introduced to batik In 1970, whilst studying for my PGCE in Bristol, UK - after graduating from Vassar College, NY, USA with a B.A in History. For 43 years I was an art specialist in primary schools in both Bristol and Sussex, UK - the last 28 of them as Head of Art at Cumnor House School in Sussex. A large a number of my students won awards for their batiks. In July 2013, I retired from full-time teaching.
Over the years, I have exhibited and taught batik workshops to adults and children in the UK, Luxembourg, Germany, Canada and USA. I lectured and exhibited at Batik Symposiums in China (twice), Japan, Germany, Belgium (twice), Indonesia, Canada and in the USA. I was one of only three UK textile artists to exhibit at the International Textile Art Biennale in Haacht, Belgium in February, 2015. Since 2001, I have exhibited four times in the Foyer of the Barbican Library at the Barbican Centre in London. I've also had exhibitions at the Oxmarket Gallery in Chichester and the Horsham Museum and Art Gallery.
Now that I am retired, I divide my time between the UK, Nova Scotia, Canada, and the USA. I continue to offer batik workshops to both adults and children and give lectures and presentations to art societies, embroidery guilds etc. throughout the UK, USA and Canada.
I have written three books on Batik: - Decorative Fabric Painting (Merehurst) 1994; Creative Batik (Search Press) 2001 (reprinted 2016); and Start to Batik (Search Press) 2009.
In 2012, I produced a DVD Batik Workshop - Fun with Paper and Fabric, Studio Galli (www.dharmatrading.com, www.rainbowsilks.co.uk) and a 7-minute video on YouTube called Reflections in Batik with Rosi Robinson 2010.
I have been featured in a number of magazines, including Artists & Illustrators, 1986; Home Style, 1996; Craft & Design, Feb/March 2010; Hobby Art (German) June 2014. I was a finalist twice, in the Feb/March 2014 International Artist Magazine competition 'Seascapes, Rivers and Lakes' and in February/March 2022. I was also invited to write a ten-page, stage-by-stage article, 'Capturing the World in Wax and Dye' for the Aug/Sept 2015 issue 104 of the magazine.
Please visit my website www.rosirobinson.com. You will see my batiks are more like figurative watercolour paintings on fabric and not traditional batik. I work mainly on cotton, and occasionally on paper. I apply washes of dyes, working from light to dark, capturing the detail under wax at each stage, whilst occasionally discharging colour. My subject matter covers a wide spectrum - land and seascapes, sporting scenes, animals, birds, boats, reflections, abstract images - mainly influenced by my interests, my travels and commissions.
Batik is such a captivating technique, offering so many possibilities. It is no wonder that it continues to inspire me and has been my overriding passion during the last 50 years.
Website: www.rosirobinson.com
Instagram: @rosirobinsonbatik
Facebook: @rosirobinsonbatik

Rosi's video on YouTube.
Artworks by Rosi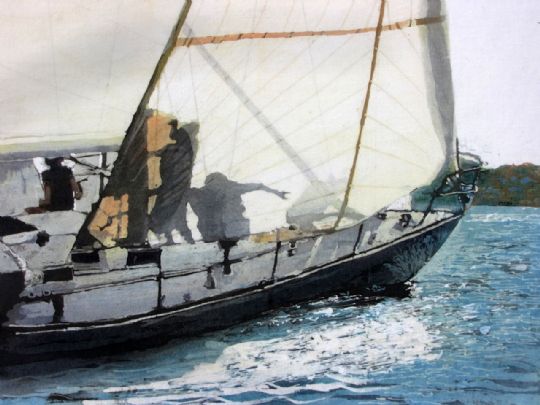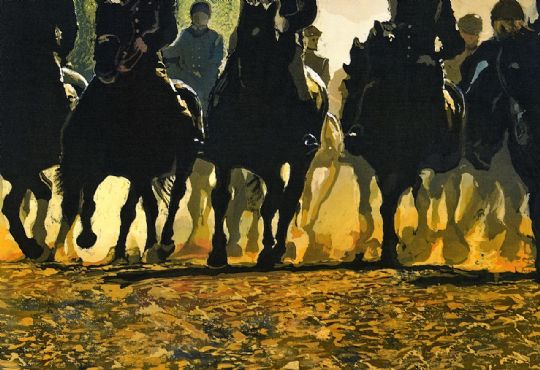 The Sound of Galloping Horses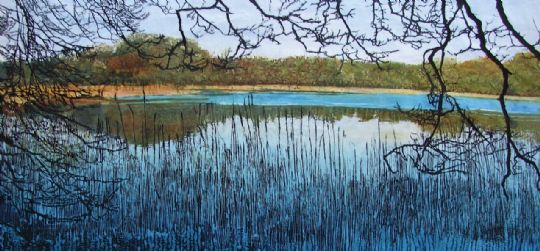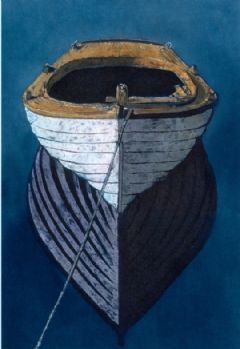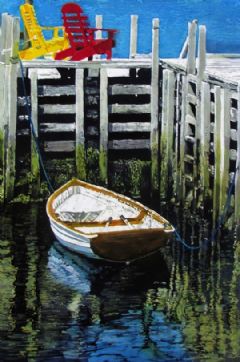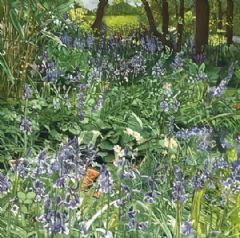 Bluebells and Primroses
Batik on cotton
49 cms x 49 cms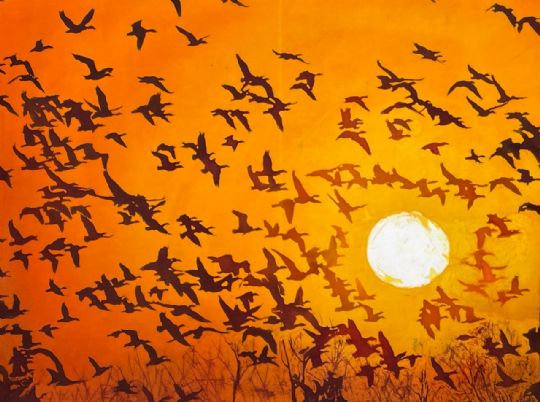 'Full Flight at Sunset'
Batik on cotton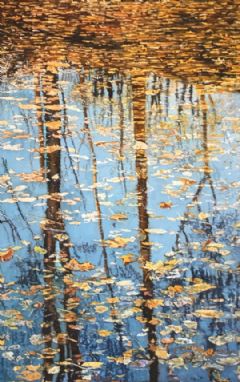 Floating Leaves and Reflections of Trees
Batik on cotton
---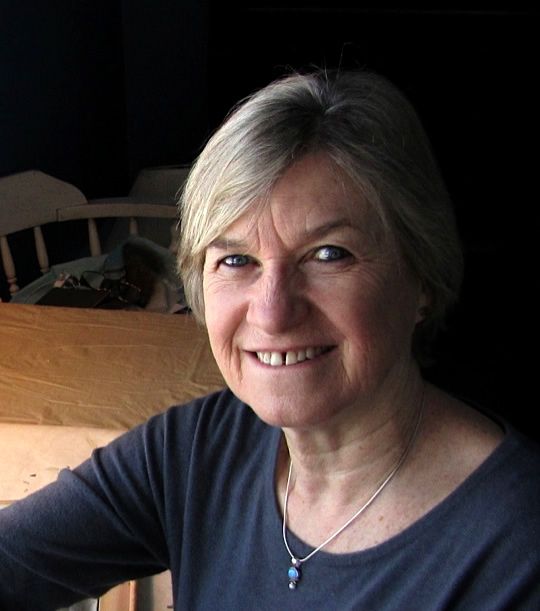 Rosi is a Batik Guild member