Christina Szabo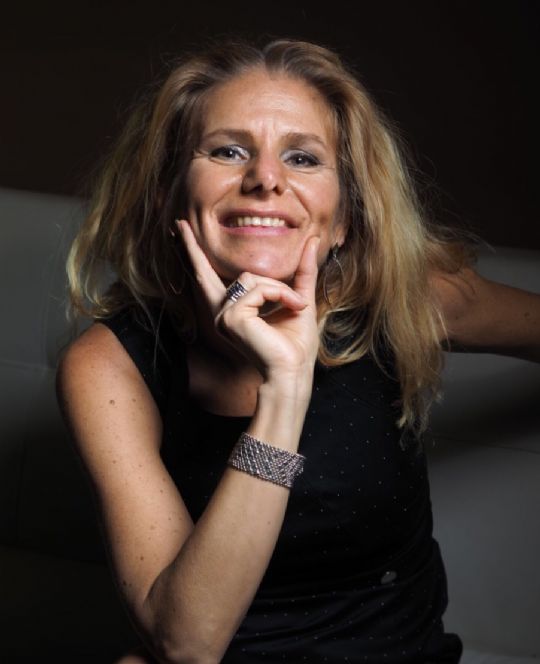 My journey from a small town art school through the United States into Asia
I consider myself lucky, having grown up with famous wax-resist artist, Kinga Raffai, as my art teacher from an early age. Later on during college I was taught by a well-known Iren Molnar, a specialist in aquarelle works.
Once finishing my first college degree, I took my chances with teaching for a year before applying to University in the States.
The US, known to be quite melting pot of diversity, tremendously impacted my cultural growth, later aiding me in being more open. Four years later having moved back home to Budapest, I took a prestigious job at a famous hotel chain, with my new found skills.
During the day I organized event then would go home at night to use what little time I had left to dedicated myself to aquarelle painting. Years passed before I realized that my true passion lied in art not in business. Life continued to go on. I got married and gave birth to my two daughters. Soon my husband's carrier directed us to Asia, where the next 10 years of our lives unfolded. Having travelled through countries from the Middle to the Far East, I surrounded myself with the colorful cultures of the continent. My experiences affected my art in ways which are crucial to how I work today.
The art style I work with originates from the island of Java in Indonesia dating back 2000 years. I view it as my mission to spread and teach this rare painting style to the public, so that everyone can admire the differences compared to more traditional techniques. Trying the style out is said to be the "meditation of the soul" by Indonesian artists.
In our studios, workshops are held twice a month where students can learn the basics and the details of creating a wax resist batik painting. You can find more details of my upcoming workshops on my website.
www.christinabatikart.com
Artworks by Christina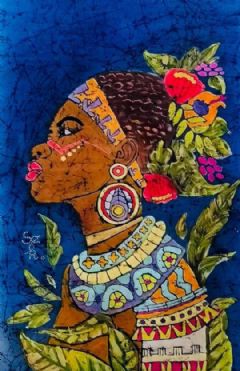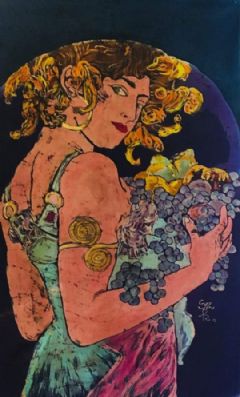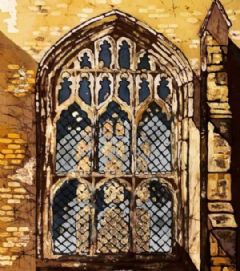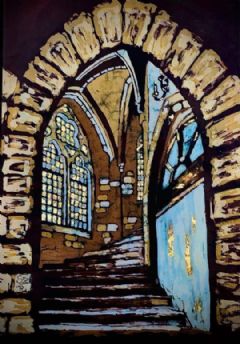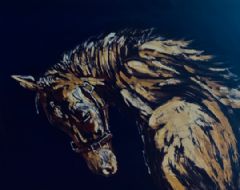 ---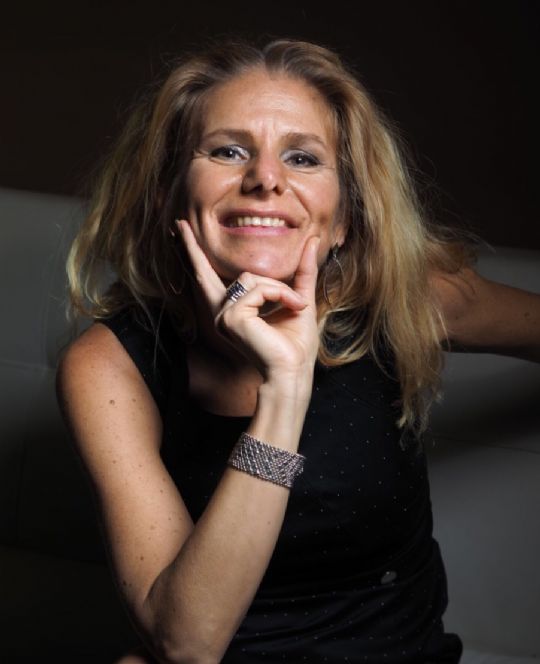 Christina is a Batik Guild member