Brigitte Gustafsson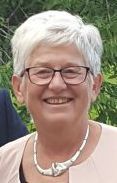 Brigitte Lussi Gustafsson
I was born in Switzerland, then moved with my parents to southern Sweden where I grew up near to the sea. Now I am living in Björsund, near Stockholm. I worked as a pharmacist, making art in my spare time.
Now I am retired.
I live surrounded by beautiful nature and a beautiful garden to inspire me.
I have always liked painting and drawing. I also paint with watercolours
I started with batik in1972. Everyone did it at that time, mostly tie-dye.
I went on a course lead by batik artist Bitten Laub, where she introduced me to wax batik; I have done batik ever since.
Batik is such an interesting technique, offering so many possibilities.
I work from light to dark building up layers of hot liquid wax resist.
I use a mixture of paraffin and beeswax for my resist and use special batik brushes, Tjanting and kistkas to apply.
Dyes give the most wonderful, intense colours! My batiks are created on cotton fabric of different textures, dip dyed with hot water dyes.
The effects of the different colours and layers of wax never cease to amaze me. It is a surprise every time.
I have recently been introduced to Procion colours. It is a different way to work, and I am now working on mixing the media.
My work is mostly inspired from the nature in Sweden. The archipelago, small fishing villages, the barren nature and abandoned houses and alleys. Also portraits interest me.
I work from my own photographs, usually taken whilst on holiday at various locations.
Artworks by Brigitte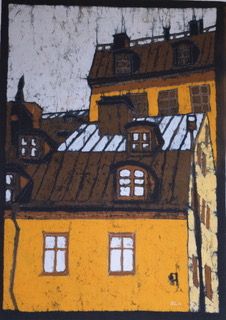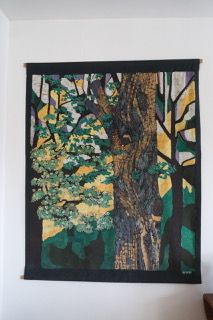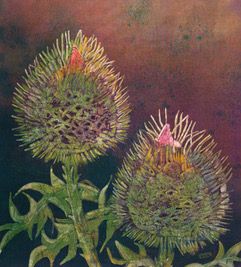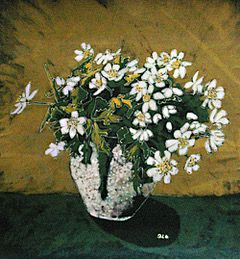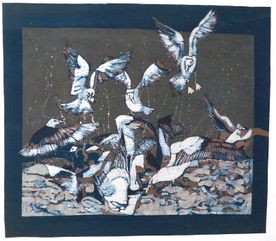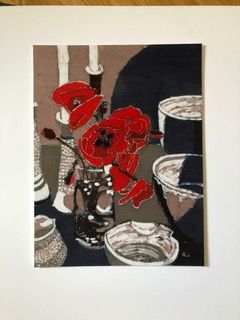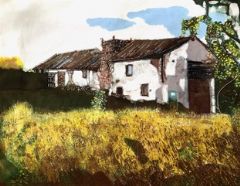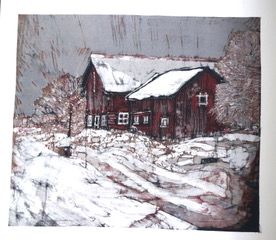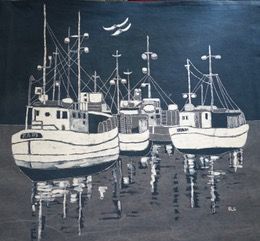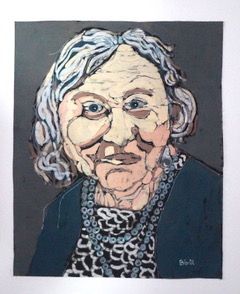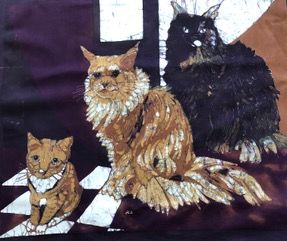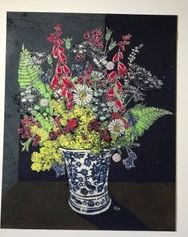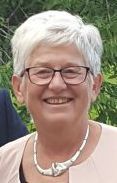 Brigitte is a Batik Guild member