Workshops & Talks
A number of Batik Guild members regularly run workshops and give talks on batik. A selection of forthcoming events is listed here.
Talks and workshops in Europe
2-days workshops at Zijdelings in Tilburg (NL) BATIK & SURFACE DESIGN AT ZIJDELINGS (NL)

Rita Trefois
28 to 29 Jan 2022
ETCHING THE WAX.
Zijdelings in Tilburg (NL)
Talks and workshops in North America
Private Classes in Batik with Beth & Jonathan Evans Jonathan Evans
6 Aug 2021 to 31 Dec 2022 Various
Whether you are a beginner, or want to add to your existing skills, Beth & Jonathan offer classes to fill your individual needs.
From one day of batik fun, to a four day intensive course.
1 - 3 days; $150 per day.
Shallawalla Studio & Gallery, 107 W. Ryus, La Veta, Colorado USA
More workshops and talks
The following Guild members may also offer workshops and talks by arrangement.
Members in England
Members in Scotland
Members in Wales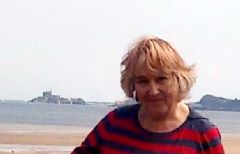 Dorothy Morris
Members in Europe
Members in North America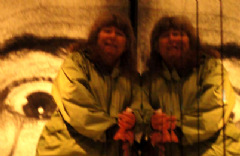 Susan Metzger
Members in Rest of World