Beth Evans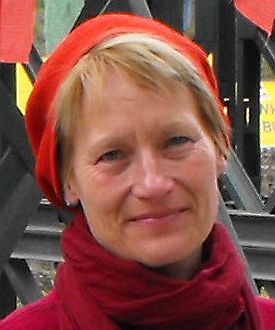 I started experimenting with batik in 1989 while living and running a gallery & gift shop in Cuchara, CO USA. It was love at first dye! Having been a painter, I was soon using the batik medium to create representational "paintings".
I'm inspired by nature, travel and intriguing color and form, wherever it is found. I still delight in the image gradually appearing on the cloth with each successive waxing and dyeing. Batik had been a lesson in patience, the importance of process and acceptance and has formed, reflected and defined my life.
The medium is an endless challenge and currently I'm often working in pointillism, having studied the color theory attached to the technique of the pointillist painters and trying to adapt it to the batik medium.
I work exclusively on cloth with wax resist and Procion dyes. I batik clothing, scarves and table linens as well as paintings and wall hangings.
A few of the places I've exhibited are The Sangre de Cristo, Foothills and Aspen Art Centers, the AR Mitchell Museum and the Spanish Peaks Arts Council in Colorado,the Jezebel Gallery-Madrid, NM, the Beacon -Hastings UK, Gallerie Smend -Koln Germany, as well as countless arts festivals all over the US.
I've taught batik extensively including at the Bemis School of Art- Colorado Springs Fine Art Center, The La Veta School of the Arts- Colorado, The Beacon- UK, Gallerie Smend- Germany, Trinidad Arts Council- CO., Spanish Peaks Arts Council- CO., to children at the Colorado Academy- Denver and the La Veta Children's Art Workshop and have hosted hundreds of students for private classes at my Colorado studio.
Along with my husband, batik artist Jonathan Evans, I've taught volunteer batik workshops to women living in poverty in order to give them a skill to create income. We helped found the Haitian Batik Project where we spent a month teaching a dozen women and helping them to locally source materials. We also worked in Mexico with Peace Mexico and Desert Mothers.
Originally from Maryland, but a Colorado resident for 35 years, I lived and batiked in Northern India for 3 years and in the UK. My husband and I reside in La Veta, Colorado and for ten years have operated Shalawalla Gallery, which features our work and batik classes in our studio on the premises.
Beth M. Evans
Facebook - 'batik art by beth m evans' & 'shalawalla gallery'
Instagram - bethtik
Artworks by Beth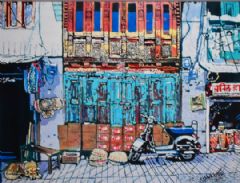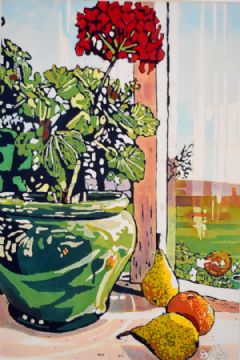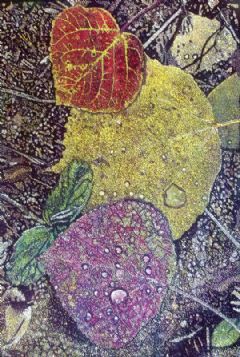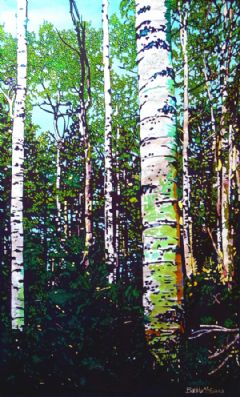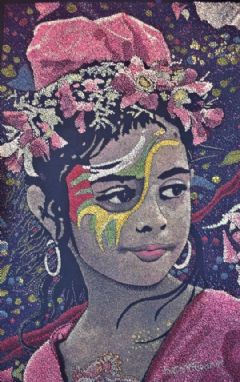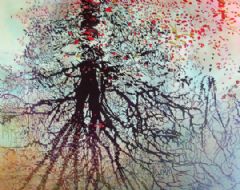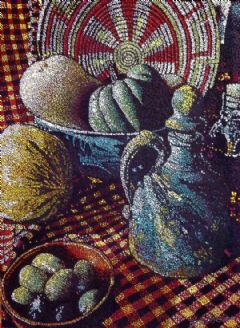 Squash and Olive Still Life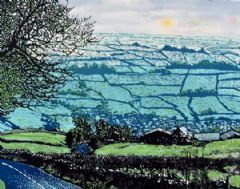 ---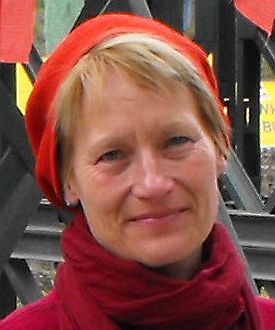 Beth is a Batik Guild member