Anne Stemp
I studied Landscape Architecture from 1969 at Gloucestershire College of Art and design where I met my husband. We had a Landscape practice in multicultural Leicester and retired to Rutland in 2019 where we have a dedicated studio room, I produce batiks and Ian develops his watercolour skills.
My art training included traditional drawing and painting at school and graphic skills at college.
I gained a fine art degree as a mature student where I experimented with abstraction, batik and Chinese painting and found that these processes offered great potential for creating art.
I work on Chinese paper with hot wax using various pigments with Chinese painting brushes and kistkas, the transluscence of the paper when backed with white increases the impact of the colour. Striving to achieve details of surface and texture each piece leads to another as a new idea presents itself.
I have exhibited at the Rutland Open Studios and on art websites
anne_stemp_artist@instagram.com
Artworks by Anne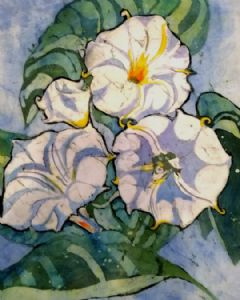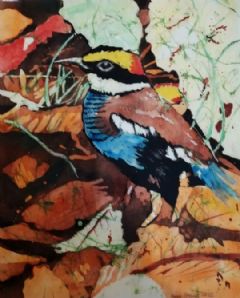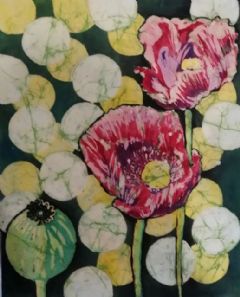 Anne is a Batik Guild member