Eleonora Ur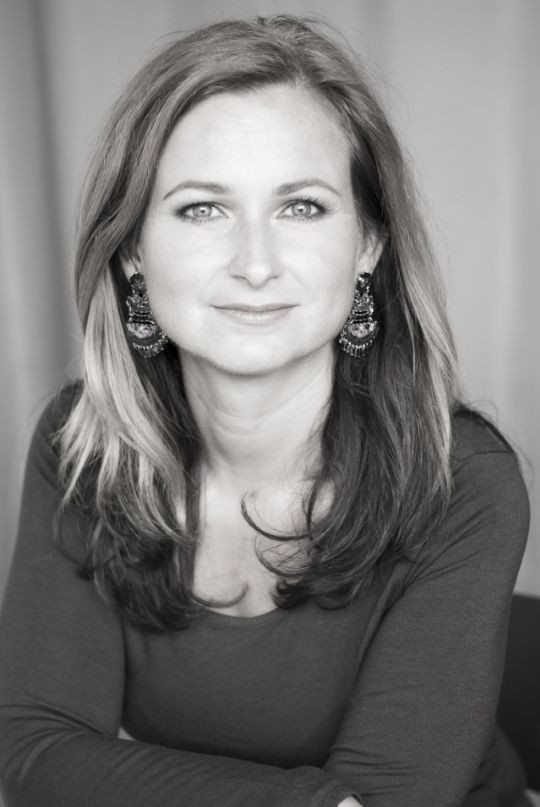 I have found joy in music and fine arts from my early childhood. I fell in love with them at the age of six, when I started ceramics and fine arts in primary school. I was ten when I created my first batik paintings in 1981. These were on display at several domestic and international exhibitions with success. I have also studied several other techniques, such as fire enamel, silk painting and linocut, but I have always returned to batik.
I try to create beauty and harmony and show people the joy of creation. My paintings express the tides of my soul, my dreams and reflections on my journeys. I am in constant love with this thousand-year-old art, which is hardly known in Hungary.
Seeking the roots of batik, I first visited Thailand in 1999, where I studied it for a short period. It was in 2008 first, when I fully dedicated my journey to this cause and travelled to Indonesia to study the traditional ways of batik from the artist I Nyoman Suradnya. I went to Mexico in 2010, studying the Mayan symbols at the house of Victor Javier Rivas Palomo batik artist, who I revisited four years later. In 2012, I spent some time in Sri Lanka, where I regularly attended a local batik factory. The following year, I also met and collaborated with Isabel Paes da Cunha in Brazil, who had originally learnt batik in Mozambique.
The time spent in Indonesia had the strongest influence on my work; fortunately I had the chance to return in 2013. This time I got acquainted with batik artist I Gusti Sujana, whose vast knowledge and kind friendship helped me further along.
I have regularly exhibited in Hungary since 2009 and in various art fairs abroad (USA, United Arab Emirates, France, Italy), such as the Art Shopping at the Carrousel du Louvre in Paris.
I immensely enjoy teaching this ancient technique to children and adults alike in my workshop and in one of the local schools.
Ars poetica:
"What is Art? It is the response of man's creative soul to the call of the Real."
"In Art, man reveals himself and not his objects. " - Rabindranath Tagore
Artworks by Eleonora
Conversation
2008
45 x 63cm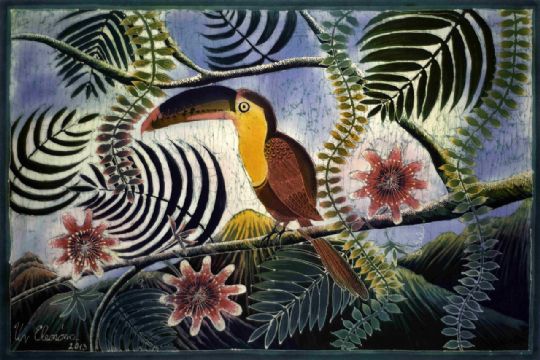 South America
2013
105 x 157cm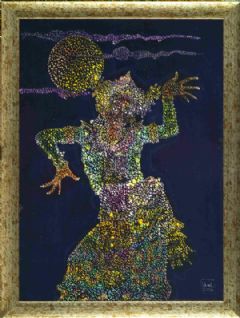 Balinese Dancer
2008
45 x 62cm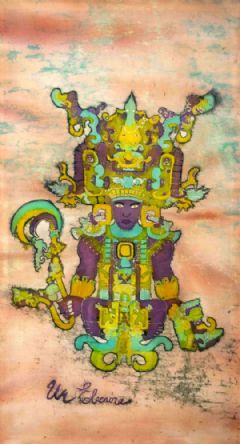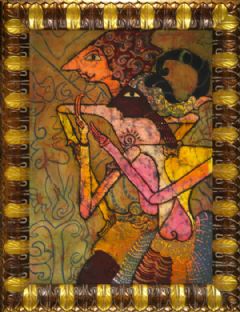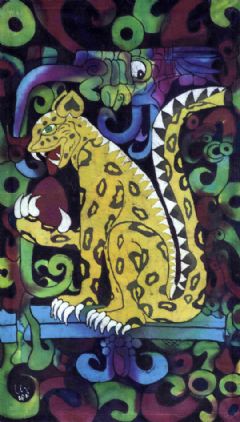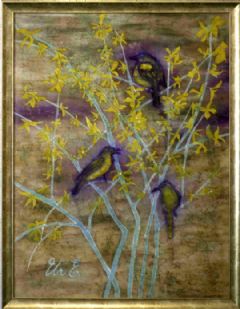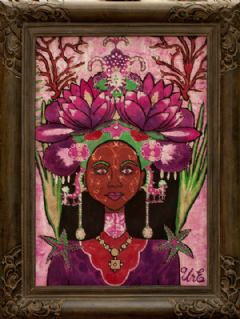 ---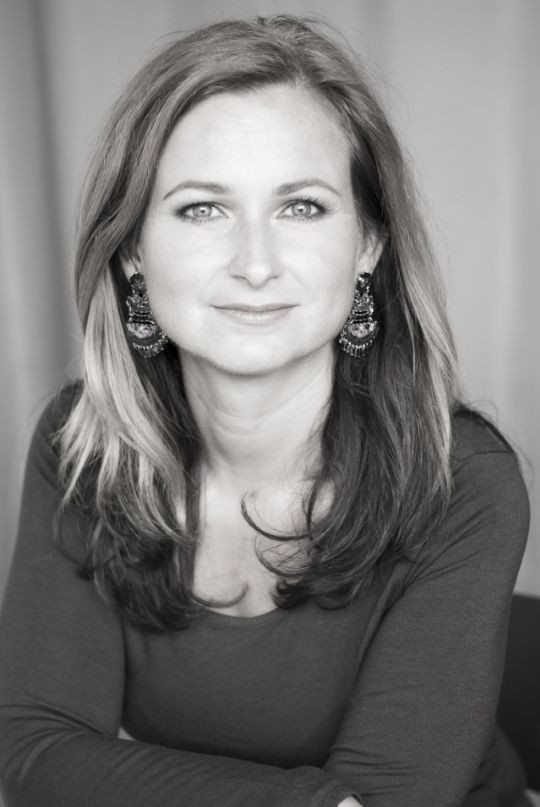 Eleonora is a Batik Guild member