Kirsten T.O. Sheffield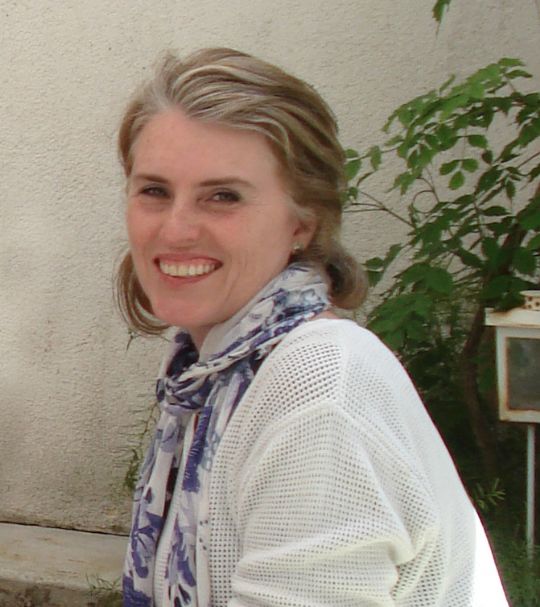 I'm a Vancouver artist, who has lived across Canada as well as abroad. As a result, one of my favourite things, and biggest influences, is travel! Along with my family, I have been very fortunate to explore many corners of the world, translating my memories into batiks!
My introduction to batik was grade 10 art class. We were all provided a piece of cotton, a tjanting, dye, and a communal pot of hot wax... batik! I really enjoyed it, opting to make another, but I was irritated by the restraint of dipping the fabric... constantly mixing colours. I'm apparently not good at letting other factors dictate my artwork. Wanting to create using predetermined colours, I chose a brush and proceeded to paint the dye, bleeding one colour into the other and waxing over shapes. The teacher, suddenly realizing a student was off script, wanted no creative experimenting and furiously said to stop! That was my initiation to batik, and I immediately lost interest.
Ten years later, with a degree in Art History, married, and a circuitous commercial art career ranging from technical drawing to illustrating for Harper Collins, and Paradigm Motion Pictures, I was introduced to a Painted Batik Artist! Linda Risacher Copp's work was beautiful, with that quintessential crackle and Je ne sais quoi.
It took another 26 years before the need to create images of MY choosing, took hold and before long, I'd reached deep into my memory and back into the world of Batik! It's now been nine years and I'm happily settled into my niche as a Painted Batik Artist. I embrace this ancient art form non-conventionally, adapting it to uniquely express myself.
Painting on cotton, I work light to dark, wax intermittent with dyes, but I use a brush to control the dye. I allow it to bleed in varying degrees depending on how wet I have the fabric. When finished, the wax is removed and the colours emerge.
Since 2013 I've been in a number of juried shows, won a Major award for innovation and two People's Choice Awards. I'm most proud of the latter as I can't believe so many people remembered mine out of 500 pieces! In 2016 I exhibited my international work at a local gallery and, in 2019, I continued the travel theme with my first solo show there, entitled Travels Through Batik. It proved extremely popular and I immediately rebooked the space for July 2021. www.wallsthattalk.ca.
Artworks by Kirsten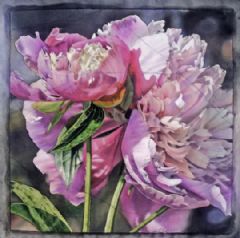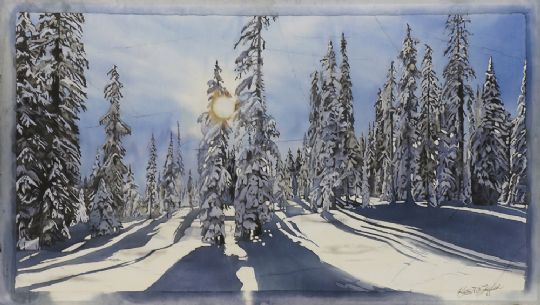 Heavy Boughs, Silverwoods

Moments Beneath the Arbutus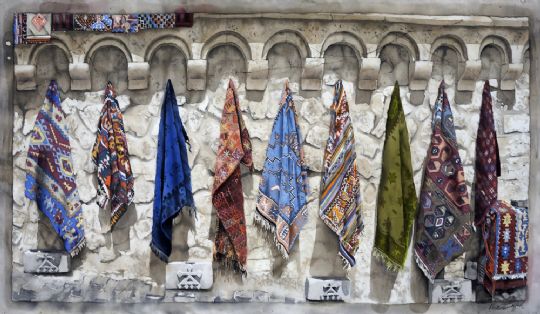 The Rug Merchant, Goreme, Turkey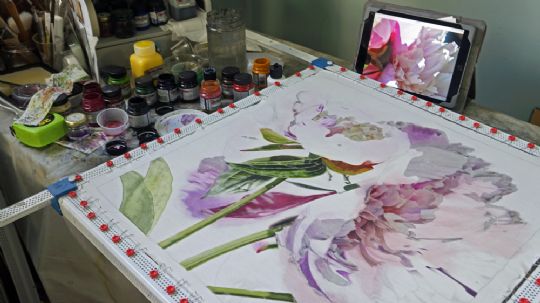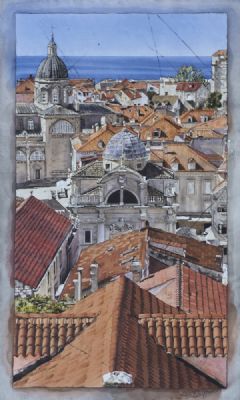 Dubrovnik's Terracotta Crown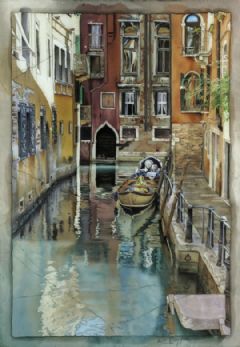 In the Quiet of the Morning, Venezia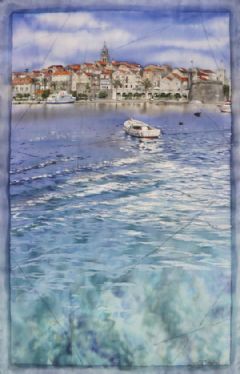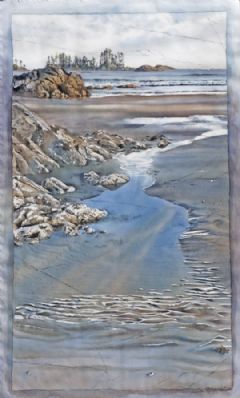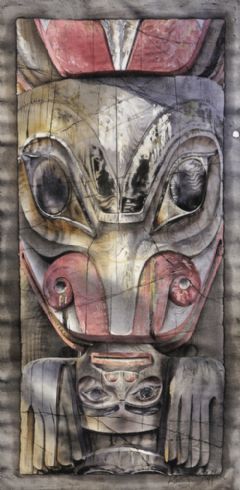 Warmth of the Afternoon - Chesterton
---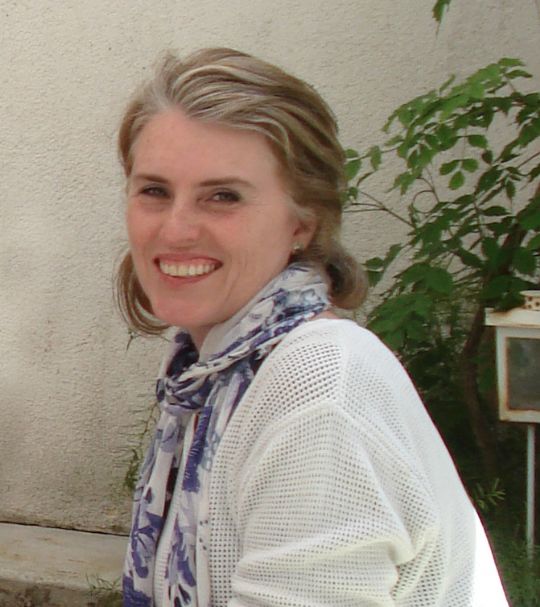 Kirsten is a Batik Guild member