Anne Hanley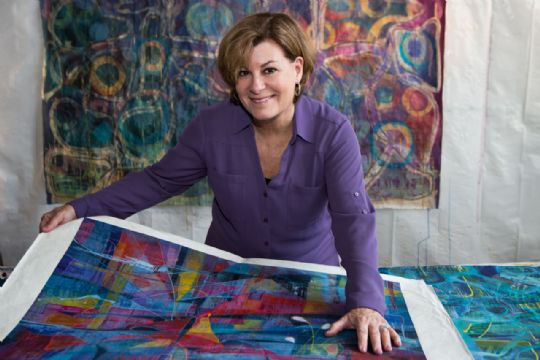 My Batik paintings are created on ricepaper using watercolor paint and a mixture of paraffin and beeswax.
I graduated in graphic design and hold a BA from Illinois State University and was an art director in Chicago, Illinois for many years before staying home to raise my three daughters. While home I began painting on cotton using batik then after a time I switched to ricepaper. I enjoy the fluid hot wax and its reaction to the paper. I alternate layers of hot wax and watercolor paint until complete. Then I remove all the wax at the end and the results are often amazing.
So much depth and illusion gives a bit of mystery to the final piece. I enjoy painting large so I use a paper that comes in large rolls so I am not defined by any particular size. My inspiration comes from my many years drawing the human figure and the relationship to forms found in nature. I love the Michigan Dunes, the Lakeshore and the miles of forest and trails in the Dunes. I have an intuitive sense of color and feel the wax lends itself often to large bold strokes. I never tire of the medium although it is not very forgiving at times the possibilities are endless.
My subjects are often as the mood strikes me. I love to take the medium in all directions and see what works. I know that I will continue to explore all that it has to offer.
Artworks by Anne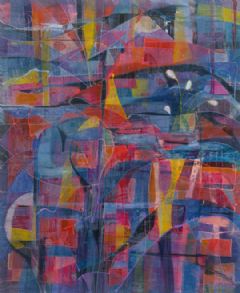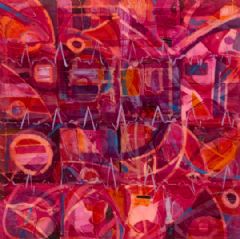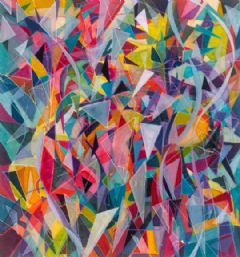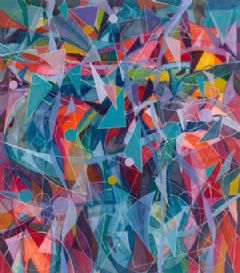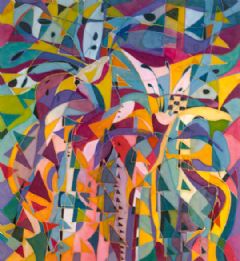 She Took a Walk With Headphones
---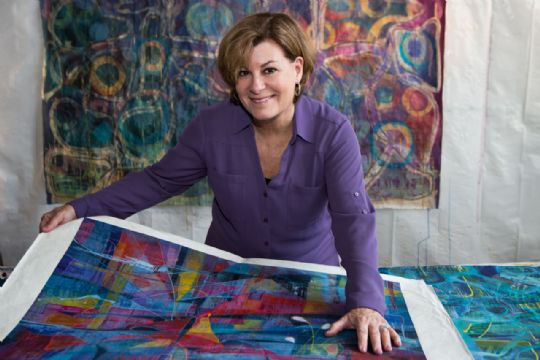 Anne is a Batik Guild member