Catalina Espina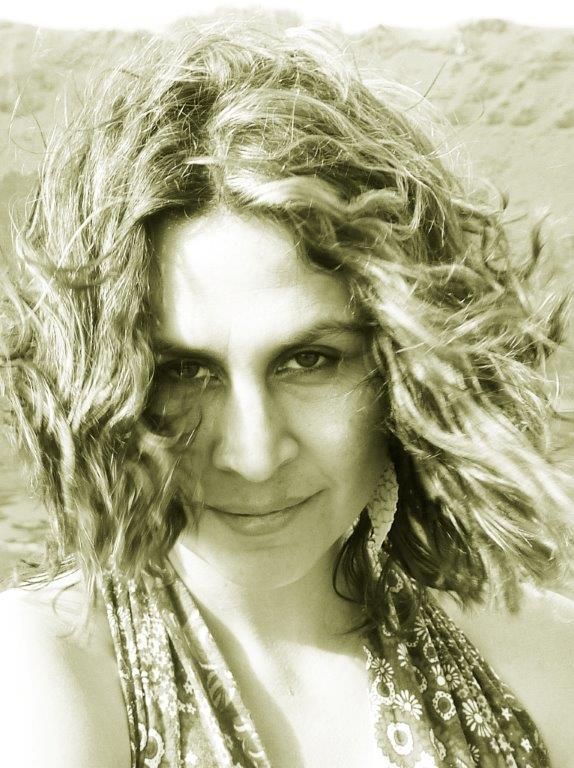 Since childhood, I have felt the need to link my life to art. In my constant search, I met the Batik techniques while studying Interior Design, and it was then that I felt captivated by the enormous possibilities offered by this craft, in terms of the use of color and its particular special effects.
I found that Batik is a very special and ludic art, due to its unpredictability. I never cease to be amazed by the effects resulting from the sum of the different color washes and the application of the various wax layers; the richness of textures and the crackle effect are always a surprise when I finally finish the unwaxing job.
To smell the wax and to dip the fabric in colored water is just enchanting!!
My work seeks the rescue of the ancestral within the women's inner world and from the magic that lies at the heart of a woman, recreating scenes of dance and nature.
I bet for a natural beauty. I am against hyper-technologization, artificial manipulation, mass production and of what undermines human individuality and takes us away from our inner essence.
Currently, I live in Santiago, Chile, and I belong to the circle of Women Artists of Chile.
Qualities of my work:
Technique:

Batik, ancient technique, recognized by UNESCO as an Intangible Cultural Heritage.

Exclusivity:

Each piece of fabric is unique and unrepeatable.

Materiality:

Linen, cotton and silk, 100% natural fabrics.

Inspiration:

The ancestral, the women and the natural and cultural heritage of Chile.
Artworks by Catalina

Dos Violetas
Batik on Linen
70 x 160 cm
En el Bosque
Batik on Linen
70 x 160 cm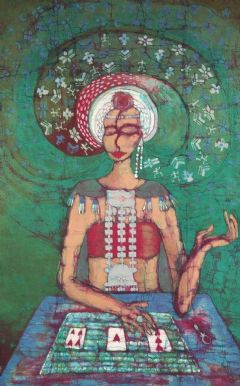 Lawentuchefe
Batik on Cotton
85 x 140 cm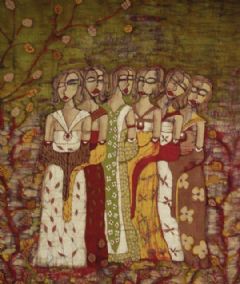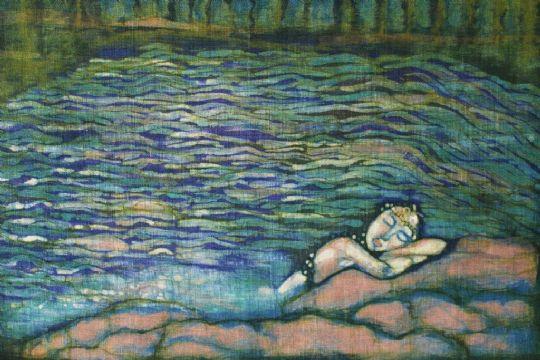 Reina del Maule
Batik on Linen
40 x 60 cm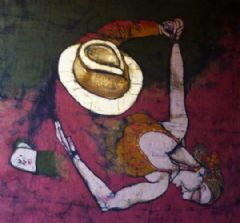 Tango
Batik on Linen
120 x 120 cm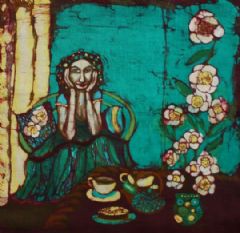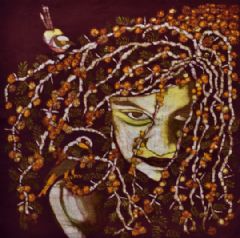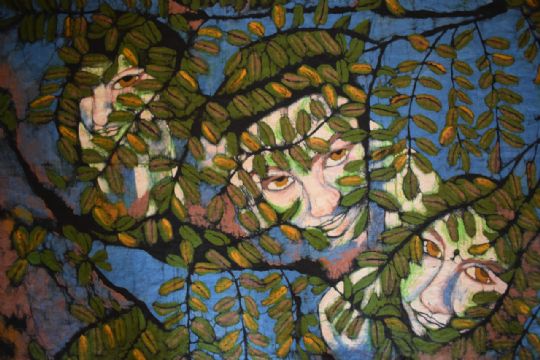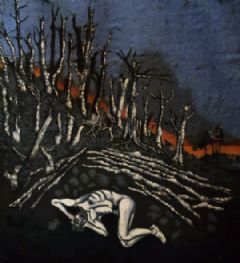 ---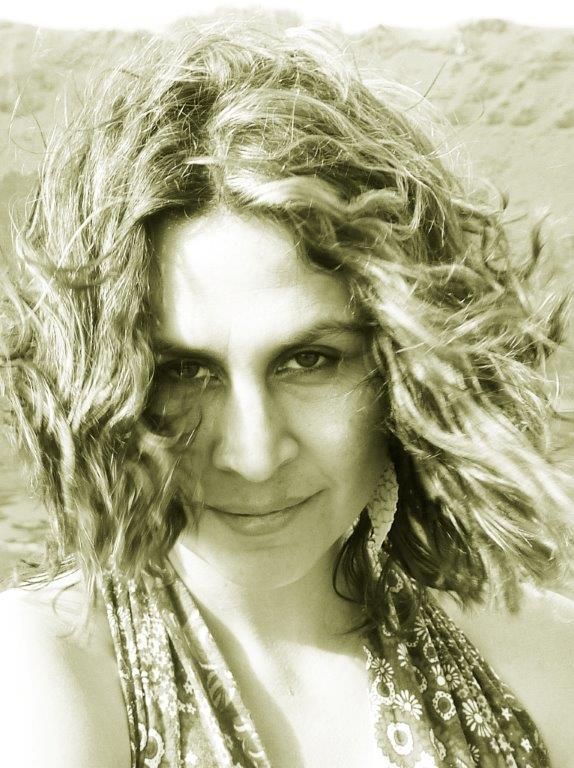 Catalina is a Batik Guild member