Susan D'souza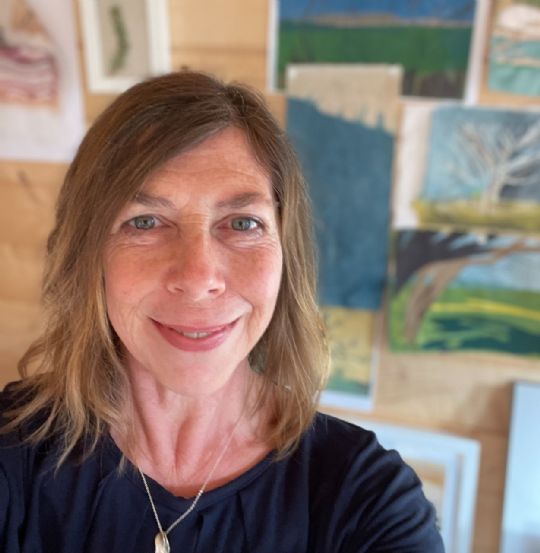 Artist Statement : Susan D'souza
Enjoying the freedom and spontaneity that batik offers in contrast to her more detailed textile work with applique and embroidery,
Susan's textiles explore patterns, rhythms and the shifting seasons and colours in nature. Her batik work is hand painted on cotton; some pieces with natural plant based dyes often including textural details. The fluidity and movement of the molten wax and liquid dyes suit organic and nature based subjects so beautifully.
Yorkshire based art college exploration of batik, print and weave working with found and natural materials led on to a study of textiles at Degree and much later Masters level. More recently a return to batik through the wonderful workshops of Rosi Robinson re-introduced Susan to the possibilities of the technique's layering and painterly qualities.
Currently course leader for The University of the Arts London Degree Course in Textile Design at Northbrook College in West Sussex, Susan has introduced batik and made links with the local Batik Guild to encourage the skills of her students. A member of Pure Arts Group and Ditchling Museum Natural Dyers, Susan offers workshops and talks for groups or individuals, exhibits and sells her batik textile originals and limited edition giclee prints. Please contact her for further information.
Email : info@susandsouzatextileartist.com
Website : www.susandsouzatextileartist.com
Instagram : @susandsouzatextiles
Artworks by Susan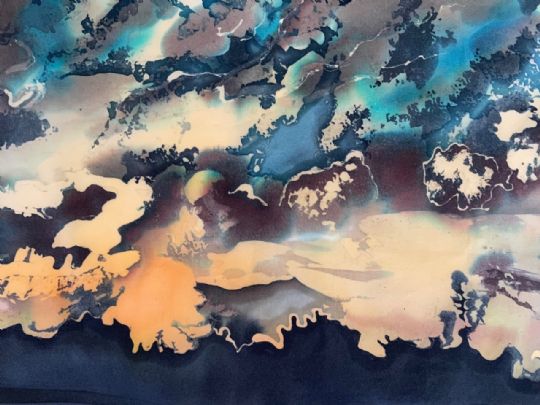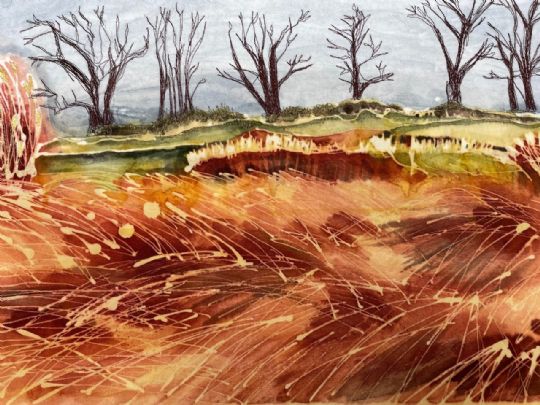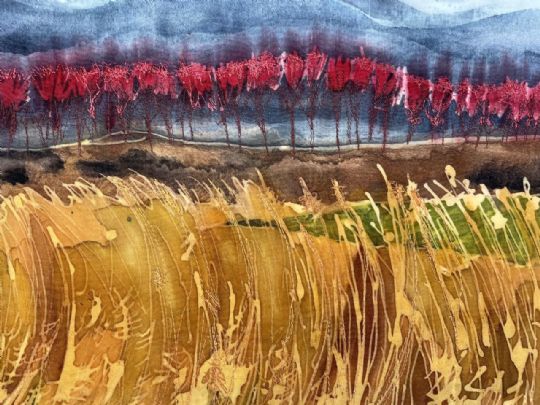 Red Trees and River Reeds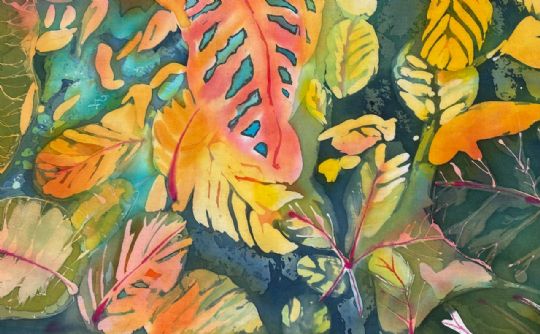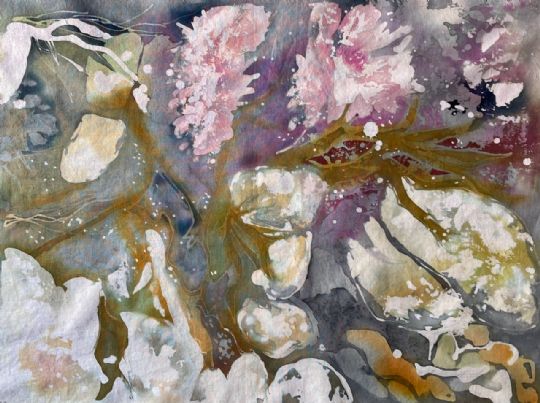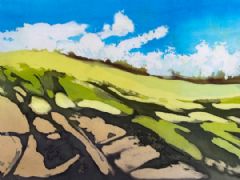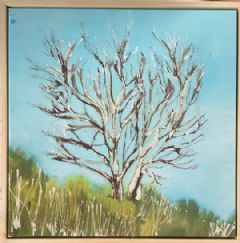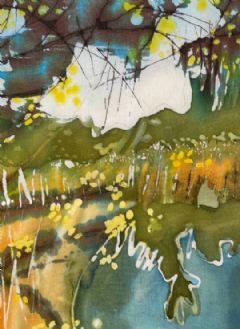 ---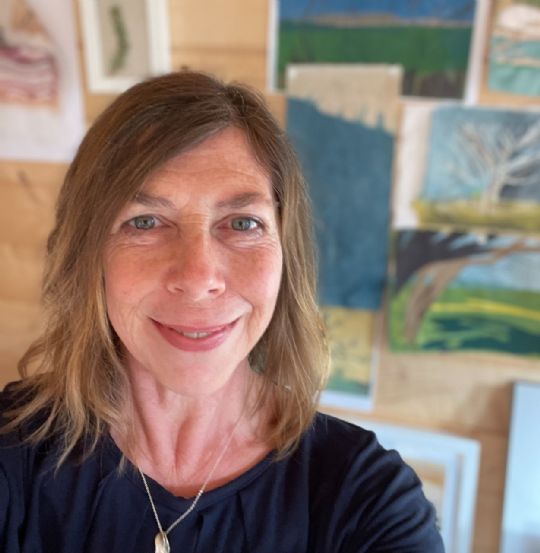 Susan is a Batik Guild member