Rosi Robinson
Member since 1 Jan 1986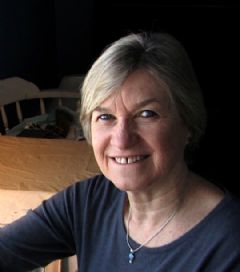 Batik Guild Committee
Rosi is currently Overseas Correspondent, Europe, Americas, Rest of World
Workshops
I give workshops at the Martindale Centre in Horsted Keynes, near Haywards Heath, Mid Sussex.
Rosi offers workshops in England
Events involving Rosi
'Discover the Magic of Batik' workshop with Rosi Robinson

Rosi Robinson
26 to 27 Oct 2019 9.30 am - 4 pm
Over the two days, Rosi Robinson will take you through a number of projects, batiking on cotton fabric and paper. You will be able to experiment with different waxing tools and apply Procion MX cold water Reactive dyes in a variety of ways. You can work at your own pace. Beginners and those with experience are welcome.
The Martindale Centre, Station Road, Horsted Keynes, RH17 7ED
Artworks by Rosi
Discover more about Rosi in her Artist's Gallery.
Website
Contact Rosi
We can pass messages to Rosi - please fill in your details and message below.
Alternatively, you may prefer to contact her directly via the website link above.
Thank you, your message for Rosi has been received.