Rosi Robinson
Member since 1 Jan 1986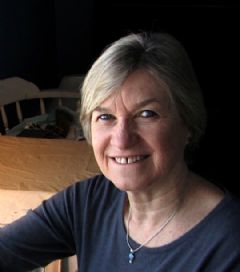 Batik Guild Committee
Rosi is currently Vice-chair, Overseas Correspondent, Europe, Americas, Rest of World
Workshops
I give workshops at the Martindale Centre in Horsted Keynes, near Haywards Heath, Mid Sussex.
Rosi offers workshops in England
Events involving Rosi
Rosi exhibiting with the Sussex Guild at Mid Rother College, Midhurst, Sussex

Rosi Robinson
2 to 3 Dec 2023 Saturday 2nd December, 10am - 5pm. Sunday 3rd December, 10am - 4pm
Rosi is exhibiting her batik paintings, prints and cards at the Sussex Guild Craft Fair at the Mid Rother College in Midhurst. - the last and best show of 2023! With over 50 exhibitors of different crafts - jewellery, furniture, ceramics, textiles etc there will be something you will find for yourself, your family or friends. Rosi will have a large stand near the entrance, so you can't miss her!
Mid Rother College, Midhurst, West Sussex GU29 9DT
Pushing Boundaries in Batik

Rosi Robinson
12 to 14 Aug 2024
Explore traditional and modern techniques of batik. Discover how to develop them into both pictorial art forms, or purely expressive abstract designs. All skill levels can take a variety of approaches to this traditional Far Eastern resist technique of decorating fabric, using hot wax and fibre-reactive dyes.
Bath Textile Summer School 16-18 Queen Square, Bath BA1 2HN
Artworks by Rosi
Discover more about Rosi in her Artist's Gallery.
Website
Contact Rosi
We can pass messages to Rosi - please fill in your details and message below.
Alternatively, you may prefer to contact her directly via the website link above.
Thank you, your message for Rosi has been received.