Trini Kenny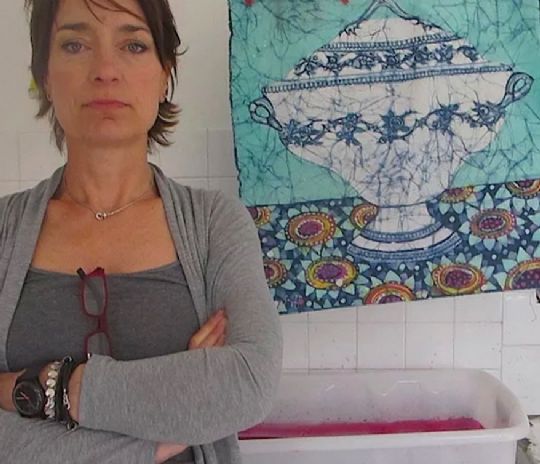 Although I trained as a painter I have spent the last two decades exploring the medium of batiks as a means of expression.
My themes vary from still life to landscapes. My recent work, I call my Lockdown Series was inspired by my nighttime walks around my home town of Kilkenny, noticing streets, homes, gardens and small corners of the town from different viewpoints.
I am passionate about batik and the batik process.
I like to combine large areas of flat colour with areas of pattern and texture using dip dyes, paint-on dyes, traditional stamping, detailed tjanting, copper stamps, discharge dyeing, natural cracking, forced cracking and etching.
The possibilities are endless and I'm only scratching the surface.
Artworks by Trini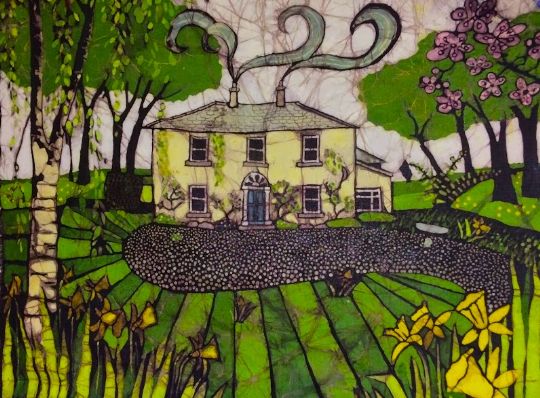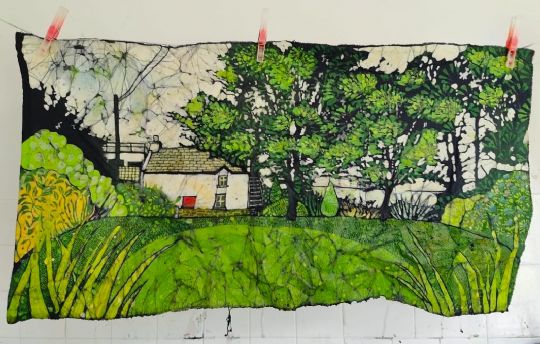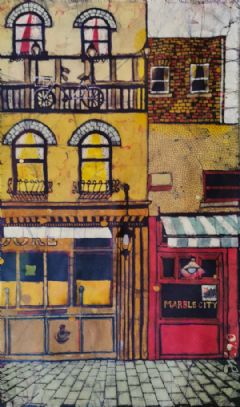 Keiran Street
Lockdown Series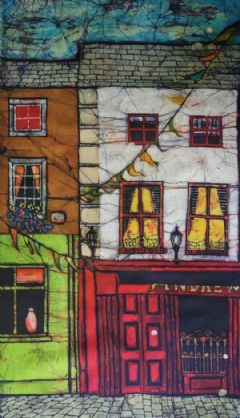 Friary Street
Lockdown Series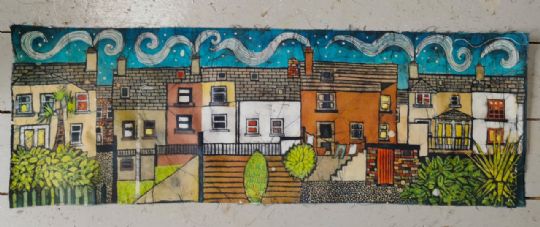 Maudlin Street
Lockdown Series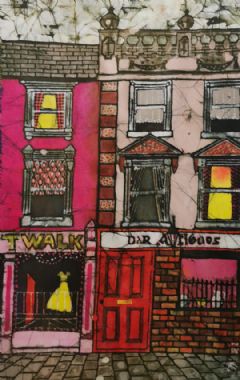 Rose Inn Street
Lockdown Series
The Evans' Home, Kilkenny
Lockdown Series
---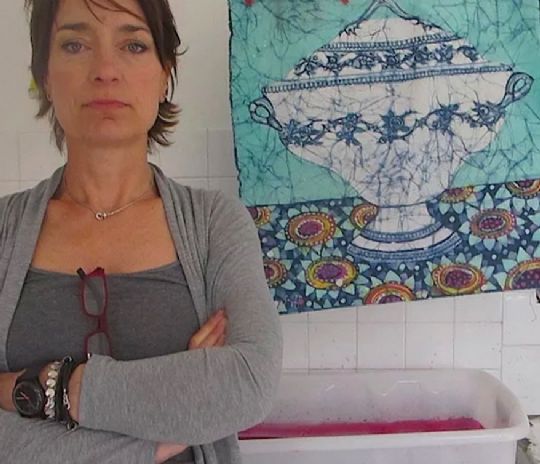 Trini is a Batik Guild member